Space Certification Program
---
Space Foundation Announces New Certified Space Imagination Partners
Written by: developer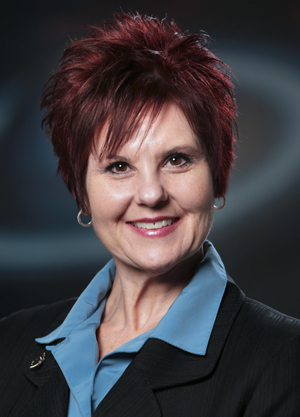 by Rebecca Williams – Space Awareness Program Coordinator
This past month, the Space Foundation welcomed two wonderful and creative authors, Mary Pierce Bale and Dian Curtis Regan, as well, Jackie Haag of Mother's House Publishing Inc., as our newest Certified Space Imagination partners. The authors have made their homes in beautiful Colorado Springs, home of Space Foundation World Headquarters.
The goal of Little Mary Sunshine Books, LLC, is to pen educational and imaginative books for children based on life experiences which have significance in our ever changing world. The characters in the stories are clever, amiable and caring. Learn more about Mary and her publications at www.littlemarysunshinebooks.weebly.com
Mother's House Publishing Inc. has been publishing Distinctive Books of Purity and Purpose since its earliest beginnings with a single product in 1986. Its mission is to provide superior literature at affordable prices and is located at the base of America's mountain, Pikes Peak. Chief executive officer is J. Haag and the bindery expert is N. Gunther. You can reach Mother's House Publishing at 800-266-0999 or 719-266-0437 and www.mothershousepublishing.com.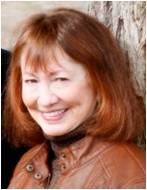 Dian Curtis Regan is the author of more than 60 books for young readers, including The Snow Blew Inn, Rocky Cave Kids, Monster of the Month Club, Barnyard Slam and the bestselling Princess Nevermore. Her books have received many honors, including Best Books for Young Adults, Los Angeles Times Recommended Book and Children's Choice Awards.
Regan grew up in Colorado Springs and graduated from U.C. Boulder. She taught school in Denver before she relocated to Texas, Oklahoma, Venezuela and Kansas. Regan moved home to Colorado Springs in 2012. For more information on Dian and the SpaceBoy Books, visit www.diancurtisregan.com and http://spaceboybooks.com/.
About the Certified Space Imagination products: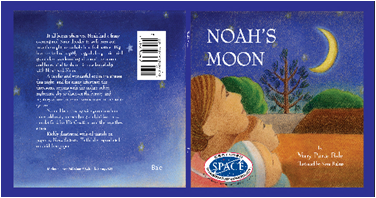 In Noah's Moon, it all began when wee Noah had a fussy evening and Nana decided to walk him out into the night air to help him feel better. Big brother Joshua eagerly tagged along – his third grade class was learning all about the moon and he wanted to share his new knowledge with Noah and Nana. A tender and wonderful exchange ensues and for many afterward the threesome rejoins with the indigo velvet nighttime sky to discover the beauty and mystery of our intrepid companion in the solar system. Richly illustrated with oil pastels on paper by Nora Suárez. Faithfully reproduced on acid-free paper.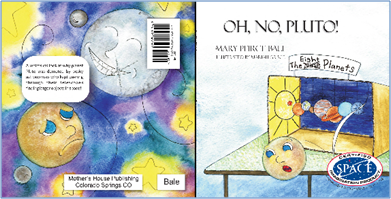 Oh, No, Pluto! is a whimsical look at why planet Pluto was demoted by pesky astronomers who kept peering through their telescopes finding larger objects in space!
This charming little book peeks into the dynamic of the name change for our little (formerly) ninth planet and explains with wit and accuracy and rhyme the truth behind the transition from planet to dwarf planet.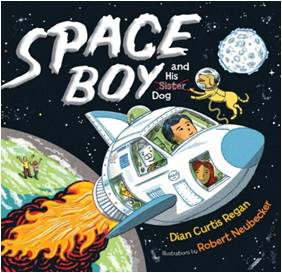 A trip to the moon in search of a neighbor's lost cat is all in a day's work for Niko, the young protagonist in Space Boy and His Dog, by Dian Curtis Regan and beautifully illustrated in full color by Robert Neubecker (distributed by Boyds Mills Press, April 2015).
Niko may live on boring old Earth with his family, but he's always finding a new adventure. Using the spaceship that he built from a box in his backyard and a little imagination, he blasts off with his toy robot, Radar, and his dog, Tag. The only one NOT invited is his sister, Posh, who keeps trying to insert herself into Niko's story. Illustrated in panels in the style of a graphic novel, Space Boy and His Dog is the first in a planned trilogy of adventures with Niko and crew (and perhaps even pesky Posh).
Learn more about the Space Foundation's Space Certification program here.
This article is part of Space Watch: October 2015 (Volume: 14, Issue: 10).
---
Posted in Space Certification Program