Spotlight
---
AFA StellarXplorers High School Competition to be held at Discovery Center During 32nd Space Symposium
Written by: developer
Once again, the Air Force Association (AFA) and the Space Foundation are combining forces at the Space Symposium to inspire students to pursue careers in science, technology, engineering and mathematics (STEM).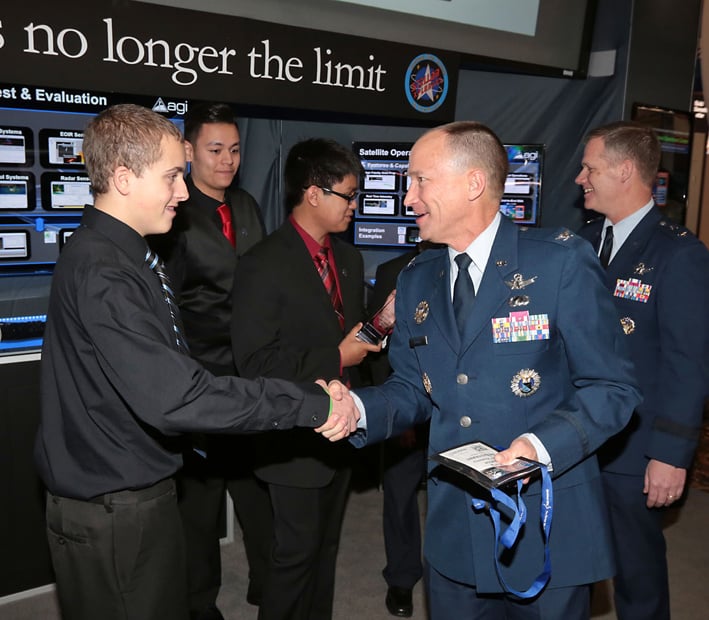 On the morning of Wednesday, April 13, nine teams of high school students from across the U.S., and one from an American school in Germany, will gather at the Space Foundation Discovery Center in Colorado Springs to tackle a problem of space system design using AGI's Systems Tool Kit (STK).
The students will spend the day at the Discovery Center working on their team design challenge before briefing program judges on their solutions. On Thursday afternoon, the students will tour the Space Symposium's Lockheed Martin Exhibit Center at The Broadmoor. Later that afternoon, trophies will be awarded to the winning teams in a presentation at the nearby DoubleTree by Hilton. Following the awards presentations, all the teams will attend the Space Technology Hall of Fame Dinner at The Broadmoor.
"AFA is thrilled to be offering a program that has generated such excitement among students and their educators. What is most impressive is these students, who are the future of our nation and its space community, have met every challenge we've set before them," said Larry Spencer, President of the Air Force Association.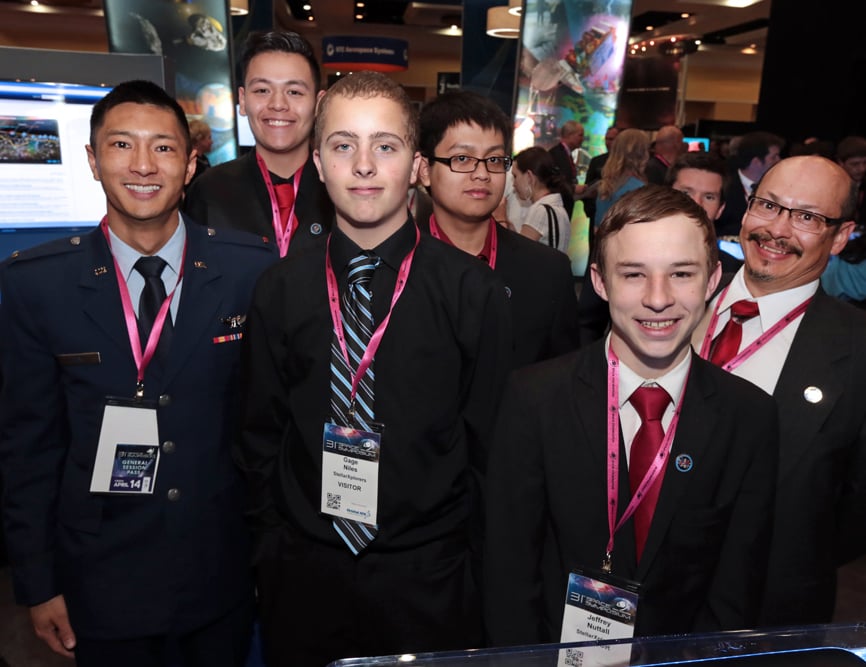 This second season of StellarXplorers, which constitutes its Pilot National Deployment, has taken another step in AFA's goal to expand the competition geographically and with increasing complexity to include all aspects of the space system process. Twenty-seven teams started the season; after three qualification rounds, the top ten teams, hailing from Calif., Utah, Colo., Ala., and the American School in Kaiserslautern, Germany, have converged on Colorado Springs for this National Championship. AFA's objective is to continue to grow this into a broader national program with a well-grounded educational component and with the objectives of:
Stimulating in students an appreciation for the criticality of an enduring U.S. space presence;
Educating students on fundamental aspects of space systems engineering, space support systems, and space operations;
Exposing students to space industry career opportunities; and
Facilitating space industry internship and scholarship opportunities for participants.
AFA is a non-profit, independent, professional military and aerospace education association. Learn more by visiting www.afa.org/home.
Learn more about Space Foundation STEM education outreach and programs here. See details about the 32nd Space Symposium here.
About AGI
Analytical Graphics, Inc. (AGI) provides commercial software for designing, developing and operating missions within the space and national defense communities. For more information, visit www.agi.com.
Pictured: Photos from last year's StellarXplorers competition at the 31st Space Symposium.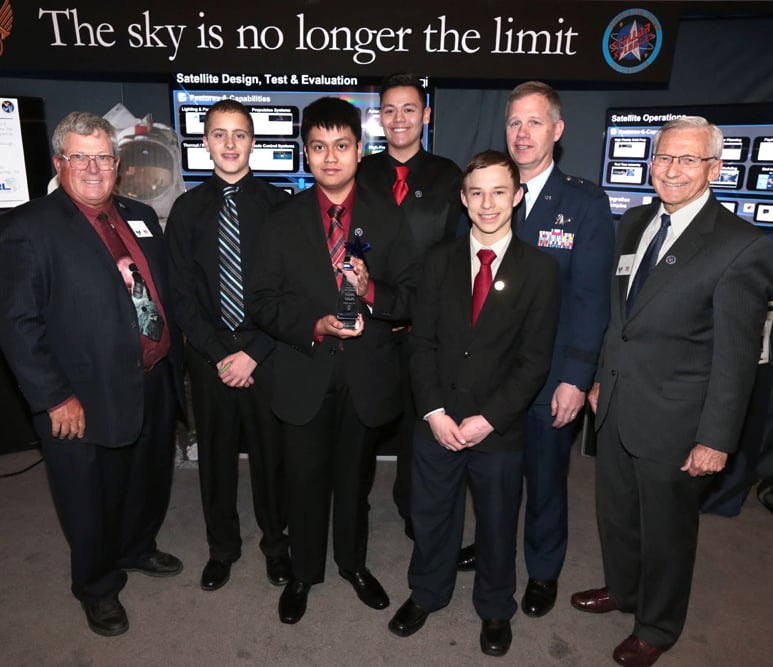 This article is part of Space Watch: April 2016 (Volume: 15, Issue: 4).
---
Posted in Spotlight