Education
---
Educators: Space Foundation Will Offer Free Live Grant-Writing Session on Zoom March 25
Written by: Space Foundation Editorial Team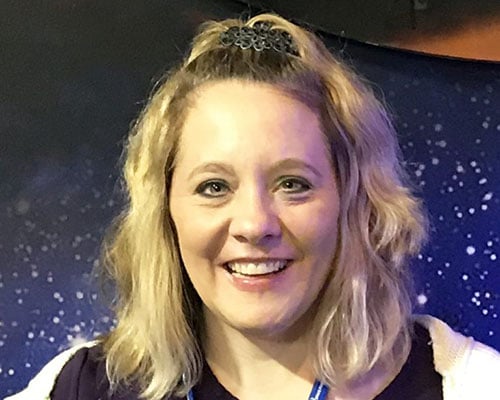 During this time when schools are closed, kids are at home, and teachers are developing e-learning lessons, the Space Foundation is offering a variety of free resources to help educators make good use of time at home.
On Wednesday, March 25, Space Education Specialist Jodie Guillen will present a free live Zoom session on grant writing for educators. Access the Zoom session on March 25, at 10:00 a.m. Mountain Time at https://zoom.us/j/178497505
Learn more about educator Jodie Guillen and her grant-writing experience at https://www.discoverspace.org/education_bio/jodie-guillen/
Free Snoopy STEM Lesson Plans
Late last year, the Space Foundation partnered with Peanuts to create 10 STEM lesson plans for students in grades K–8. Find the free downloadable lesson plans at https://www.discoverspace.org/education/for-educators/stem-lesson-plans/
Free Teacher Professional Development Videos
Take advantage of free professional development Lunch Byte videos created by Space Foundation educators. The video series spans a wide variety of topics, with episodes ranging in length from four to 90 minutes, and all of them are offered at no cost.
Visit https://www.discoverspace.org/education/for-educators/professional-development/ for more information, and to see the entire series of Lunch Byte videos.
Space Foundation Pinterest Crafts
The Space Foundation also has suggestions for parents and caregivers who are tackling homeschooling duties and keeping children focused on projects. From Pinterest boards filled with space facts to crafts that can be done with items found around the home, families are sure to find something fun and educational to bring families together during these social distancing times. The Space Foundation Pinterest page can be found at https://www.pinterest.com/spacefoundation/boards/.
# # #
---
Posted in Education