Space Certification
Space Technology Products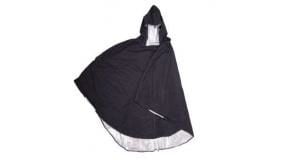 HEATSHEETS and Thermoflect
"Advanced Flexible Materials, LLC – a Missouri limited liablity company, is America's leading supplier of thermal-reflective (IR-reflective) products, specializing in custom printing. We are a business-to-business `virtual` manufacturer, with extensive knowledge of thermal-reflective materials and their functionality, specifically hypothermia protection. We work with a multitude of athletic events, as well as major corporations who are looking for new, non-traditional ways to advertise their product.
Our HEATSHEETS products provide compact, effective protection for a variety of uses, including marathons, road races, spectator events, outdoor activities, and survival/emergency situations. Silver HEATSHEETS help you stay warm and dry after exercise or any kind of physical exertion. They are made from a vacuum-metalized, heat-reflective (IR-reflective) material, sometimes known as mylar, that helps conserve body heat and prevent hypothermia.
HEATSHEETS can be used as protection before or after marathons, road races, triathlons, biking events, or any other outdoor activity where participants cannot get to their dry clothes quickly or will be exposed to the elements for long periods of time.
Printed HEATSHEETS products offer an innovative medium for event and/or sponsor branding, as well as for unique ad specialty giveaways, making them a favorite for many fundraising activities.
Thermoflect combines metallized film with a soft, non-woven fabric to add strength, durability, and comfort to conventional metallized products. Thermoflect products combine the functionality of mylar-like products with a soft, wearer-friendly fabric. They work in situations where you need protection from the elements, in a more comfortable form. This lightweight fabric is made from a heat-reflective composite material that is laminated to a non-woven fabric. This combination adds strength, increased durability, and comfort to the heat-reflective qualities of conventional vacuum-metalized plastic products like HEATSHEETS. Thermoflect can be fashioned into ponchos, sleeping bags, personal shelters, and more.