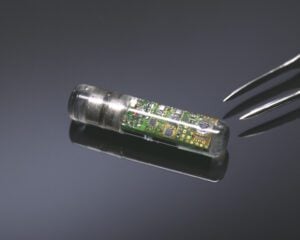 Inducted individuals:
Norman Belasco
Cletis Booher
Jack Day
John Dimeff
Thomas Fryer
Eph Konigsberg
Maxwell Lippitt Jr.
Edward Luzzi
Sam Pool
Salvador Rositano
Harold Sandler
Richard Westbrook
Inducted organizations:
Konigsberg Instruments, Inc.
L&M Electronics, Inc.
NASA Ames Research Center
NASA Johnson Space Center
Wilson Greatbatch, Ltd.
The physiological monitoring instrumentation was developed to transmit astronaut physiological data to ground stations for monitoring and analysis. This family of technologies opened a whole new world of remote biological monitoring on Earth. Patients in locations away from a medical facility or in transit can be monitored and assisted. For example, heart readings can be acquired by an electrode and sent by wire to a telemetry transmitter attached to the patient body.
The readings are then wirelessly relayed to a display console at a central station where medical personnel can simultaneously monitor the condition of several patients. A contract for the development of an astronaut monitoring system in the early days of the space program provided Mennen Medical, Inc. with a foundation in telemetry that led to its innovation of a broad line of computerized medical electronic systems used by hospitals. These include telemetry and other physiological monitoring technologies used in intensive care units, operating and recovery rooms, neonatal and pediatric units, emergency rooms, shock/trauma units, and medical transport vehicles. As the first to adopt total solid state design in patient monitoring equipment and the first to offer multipatient telemetry monitoring, Mennen has continued through the decades since the early 1960s to provide state of the art instrumentation installed in medical institutions all over the world.
Related Technologies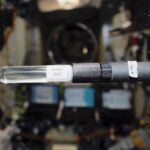 Inducted In: Featured, Health, Public Safety
Canada's Bubble Technology Industries (BTI) created the Bubble Detector to detect and record levels of neutron radiation exposure to humans. The detector is a small vial about the size of your thumb. It is small enough and portable enough to…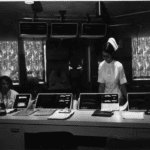 Inducted In: Featured, Health, Medicine
Founded in 1958, Spacelabs Healthcare approached NASA with their concept of a real-time system for monitoring astronauts' vital signs while in orbit, including a telemetry system to simultaneously transmit the data back to Earth. From 1962 to 1967, Spacelabs was…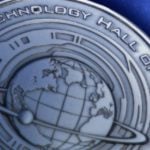 A family of biomedical implantable devices have been developed over the past decade which are based on a wide array of space technologies, including battery advances, miniaturized circuitry, digital telemetry, and electronic sensing systems. The initial device was the rechargeable…