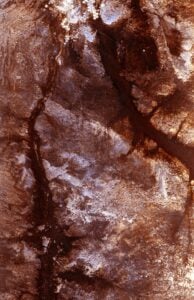 Inducted individuals:
Dr. Alain Gachet
Inducted organizations:
Radar Technologies International
Dr. Alain Gachet founded Radar Technologies International in 1999 to use satellite generated remote-sensing data to identify probable locations of precious metals. Analyzing satellite data in pursuit of precious metals in the Libyan Desert, Dr. Gachet made a surprising discovery. He identified a significant water leak in the Libyan water pipeline and realized that he could use satellite data to locate water.
Dr. Gachet developed the WATEX system to pinpoint drilling locations with the highest probability of success. The system uses a variety of data with the primary sources being: NASA's Shuttle Radar Topography Mission; NASA's Spaceborne Imaging Radar; and the joint NASA and U.S. Geological Survey's Landsat Program.
These three sources provide roughly 80 percent of the data inputs to the WATEX analysis.  Depending on the region of the earth being analyzed, additional data are used to increase accuracy. These sources have included the Canadian Space Agency and the Japan Aerospace Exploration Agency.
The first significant system success came in 2004 during the Darfur crisis — a major armed conflict in western Sudan. Some 250,000 people were forced into refugee camps. The United Nations High Commissioner for Refugees contacted RTI for assistance in locating water sources for the evacuees. Over the next four months, RTI located enough water to sustain the camp. 
At this time, the US Agency for International Development (USAID) had been providing assistance to another two million refugees. When they learned of RTI's success, USAID engaged Dr. Gachet and his team who located more than enough water to sustain the refugees.
USAID and the U.S. State Department brought in Dr. Saud Amer to evaluate RTI's approach. Dr. Amer, a remote-sensing specialist with the US Geological Service (USGS), recognized that RTI's approach was truly unique. Prior to RTI's involvement, the NGO's responsible for locating water sources had a success rate of around 33 percent. Using RTI, success soared to 98 percent.
The U.S. Government appointed Dr. Amer to coordinate work with RTI during the Darfur crisis. He has continued his role for the past 10 years, helping RTI locate crucial water sources in some of the most challenging parts of the world — including Afghanistan, Ethiopia, Kenya and Iraq.
NASA, the USGS and other space agencies have made remote sensing data openly available.  This free exchange of information and knowledge allowed Dr. Gachet and RTI to develop the unique WATEX system, and to significantly improve the lives of millions of people around the world.
Related Technologies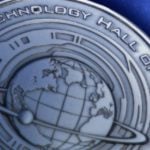 Inducted In: Environmental and Resource Management
For more than a decade, NASA's laboratories conducted research on the use of water hyacinths for treating and recycling wastewater for application in space colonies and long duration manned space flights of the future. Researchers discovered that water hyacinths thrive…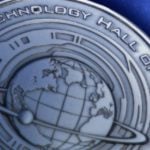 Inducted In: Environmental and Resource Management
In the late 1960s, NASA's Johnson Space Center went searching for a lightweight, non-combustible fabric durable and strong enough to protect the astronauts in an alien, zero-gravity environment. One American company, Chemical Fabrics, a specialty weaver and coater, was already…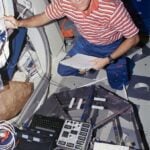 Inducted In: Environmental and Resource Management
In the early days of NASA's space research, there was concern over problems of temperature control of non-rotating satellites. The side facing the sun would build up excessive heat, and the opposite side would become very cold, thus a serious…