Space Foundation News
---
Send a Nomination Now for the 2010 Alan Shepard Technology in Education Award
Written by: developer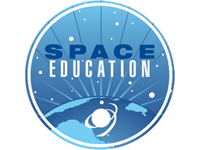 COLORADO SPRINGS, Colo. (Nov. 16, 2009) — Nominations are now being accepted for the 2010 Alan Shepard Technology in Education Award. Given by the Astronauts Memorial Foundation (AMF), the National Aeronautics and Space Administration (NASA), and the Space Foundation, the award will be presented April 12 during the Opening Ceremony of the 26th National Space Symposium at The Broadmoor Hotel in Colorado Springs, Colo.
The 26th National Space Symposium brings together all sectors of space – civil, commercial, national security, new space entrepreneurship, and finance – to highlight accomplishments and address opportunities and issues facing the global space community today. The agenda includes presentation of a number of prestigious space-related awards, including the Alan Shepard Technology in Education Award.
The AMF, NASA, and the Space Foundation present the Alan Shepard Technology in Education Award annually for outstanding contributions to technology education made by K-12 educators or district-level personnel. The award is named after Alan Shepard, one of the nation's original seven Mercury astronauts, the first American to fly in space, one of only 12 humans who have walked on the moon, and a former AMF board member.
The winner receives $1,000, a trophy, his/her name engraved with past winners' names on a plaque at the Center for Space Education at the Kennedy Space Center in Florida, and an expense-paid trip to the Space Foundation's 26th National Space Symposium, April 12-15, 2010. The honoree is formally presented the award at the Symposium's spectacular Opening Ceremony and can then participate in education programs for teachers at the Symposium.
Open to all K-12 school- and district-level educators across the U.S., the Alan Shepard Technology in Education Award recognizes excellence in the development and delivery of technology programs, with priority given to programs that focus on aerospace and/or aeronautics. The nominations must demonstrate how the program ultimately benefits students in a school or district. A school-level candidate must be nominated by his/her school principal and a district-level nominee must be nominated by his/her superintendent or associate superintendent.
Ricardo V. Soria, assistant principal of Choctawahatchee High School in Fort Walton Beach, Fla., was named the 2009 recipient for his role in creating the Engineers For America (EFA) program, an innovative elementary school initiative that promotes science, technology, engineering, and mathematics (STEM) education through hands-on flight, aviation, and aerospace activities.
For detailed information on submitting an application, the review process, and selection criteria, see The Astronaut's Memorial Foundation website at www.amfcse.org/, or see the Space Foundation Education awards. Entries must be postmarked by Jan. 16, 2010.
The Space Foundation's 26th National Space Symposium will offer workshops, forums, panels, and presentations covering all aspects of space, a number of special dinners and luncheons, and presentation of space-related awards. The 2009 event attracted almost 8,000 attendees, exhibitors, sponsors, and speakers.
The 26th National Space Symposium Exhibit Center, sponsored by AMERICOM Government Services (AGS), is sold out and a number of key sponsorships have been snapped up. In addition to AGS, major co-sponsors include Northrop Grumman for the spectacular Opening Ceremony, and Boeing, for the Corporate Sponsorship Dinner.
Other Symposium co-sponsors are ATK, Ball Aerospace & Technologies Corp., Cisco Systems, Inc., GMV, General Dynamics, International Space University, Pratt & Whitney Rocketdyne, Raytheon, SAIC, and United Space Alliance.
The Symposium will also include a full-day workshop for Space Foundation Teacher Liaisons, a group of nationally recognized educators who are passionate about space science. The event will have staying power in the form of hands-on curriculum that the teachers can immediately take back to their classrooms.
Online registration and more information, including an updated program agenda, confirmed speaker list, and exhibitor list, are available at www.NationalSpaceSymposium.org.
 
---
Posted in Space Foundation News