Space Foundation News
---
GMV Wins "GALILEO Masters 2009" Prize
Written by: developer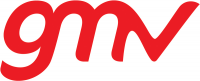 Space Foundation Partner Cited for GPS-Powered Search and Rescue Application

Space Foundation partner GMV has won the prestigious Galileo Masters 2009/European Satellite Navigation Competition prize for its osmógrafo® application, a revolutionary system for helping K9 search-and-rescue teams in post-disaster situations.
GMV is a patron-level sponsor of the Space Foundation and three of its products are designated by the Space Foundation as Certified Space Technologies™.
Launched in Germany in 2004, the Galileo Masters Satellite Navigation Competition promotes creation of new groundbreaking applications of the Galileo satellite global positioning (GPS) system to improve the quality of life of the public at large. Nearly 300 projects from 30 countries participated in the competition this year.
The osmógrafo® helps search-and-rescue teams more quickly and safely find victims buried under post-disaster rubble by enabling the teams to more thoroughly and efficiently comb search areas. It sends real-time information about the search area and the areas sniffer dogs cover to the head of the search team, enabling him or her to determine which areas still need to be searched. The device uses GPS navigation methods to factor dogs' runs and positioning with their scent capabilities, and wind-speed and direction readings.
The prize was accepted Oct. 21 in Munich by GMV physicist Dr. José Caro, who collaborated on the osmógrafo® application with the Intervención, Ayuda y Emergencias (Intervention, Aid and Emergencies) non-governmental organization based in Spain. The osmográfo® was also recognized as the best "Support-of-Life" idea and the best project of the Madrid region, where GMV has its head office.
Three GMV products are designated by the Space Foundation as a Certified Technology Product, which is a product or service that directly results from space technology or space program development:
insightArthroV® is a surgery simulator for shoulder and knee arthroscopy that combines space image enhancement software, virtual reality, and computer-aided instruction to provide surgeons with highly realistic training, helping them acquire and improve skills needed for minimally invasive surgery.
The Moviloc® fleet-tracking and management service uses GPS data to improve day-to-day route management and fleet-investment decision-making, all on the basis of secure Internet access.
SAGRAN is a sophisticated GPS-based naval landing approach system that provides crucial approach and landing navigation information for up to 15 aircraft operating in the vicinity of mobile platforms, such as aircraft carriers.
Founded in 1984, GMV is one of the leading global suppliers of satellite ground systems, the third largest supplier to the Galileo systems, and is deeply involved in developing new and innovative applications of satellite navigation technology. GMV's U.S. headquarters are in Rockville, Md., and its European headquarters are in Madrid, Spain.
Certified Space Technology
If the origins of a consumer product come directly from technology or resources derived from the space program, it can be branded as a Certified Space Technology™ by the Space Foundation. This aggressive campaign allows companies to place the program's official seal on their products, clearly identifying them to the public as an example of how everyone benefits from space programs. Products already approved represent areas of technology, education, and entertainment.
---
Posted in Space Foundation News