Space Foundation News
---
NASA Public Affairs Associate Administrator Talks about Need to Inspire Americans
Written by: developer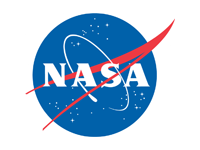 COLORADO SPRINGS, Colo. (Dec. 11, 2009) -- The Space Foundation provided NASA's new associate administrator for public affairs an opportunity to talk with reporters at a Space Foundation Correspondents Group (SFCG) breakfast on Dec. 10 in Washington, D.C. Morrie Goodman, who has been in his position seven weeks, told the group he feels that NASA's biggest challenge will be continuing to inspire people about the space program as the Space Shuttle retires and no new vehicle is immediately available.
Goodman said that, even though the future of U.S. human spaceflight is still uncertain, it is clear the program the Obama administration selects will be "deliberate in matching the mission to the funds." He said the new program will be "done in a robust way and will be worthy of this country and its legacy in space."
Goodman said he believes the story of spin-off applications and their many benefits can be told better, and that NASA should focus more on achievements outside the area of human spaceflight. The Space Foundation plays a significant role in this process with its Space Certification and Space Technology Hall of Fame® programs.
In the future, Goodman said, NASA will have a new paradigm focused on commercial and international partnerships. He said there are questions of whether members of Congress will be willing to relax ITAR regulations with regard to China, but the president has said he wants NASA Administrator Charles Bolden to work with China on future cooperation in space. He noted that other nations have a lot to share, and that many people at the White House and NASA believe large-scale international projects are a good thing.
Goodman said Bolden is eager to engage the press more fully, particularly once a decision is made on the future of NASA human spaceflight. Bolden is a featured speaker at the Space Foundation's 26th National Space Symposium next April in Colorado Springs
A journalism graduate of Kansas University, Goodman has worked in television and print media for many years. He previously worked in public affairs at the Federal Emergency Management Agency (FEMA) and at the Commerce Department.
This SFCG event is part of a regular series of gatherings for Washington, D.C., space, defense, science and technology, business, and international journalists to engage in dialogue with leaders from across the space industry.
---
Posted in Space Foundation News