Partner News
---
International Space Education Program Opens in Adelaide
Written by: developer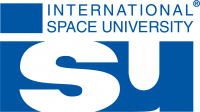 ADELAIDE, Australia/STRASBOURG, France (Jan. 5, 2011) – The University of South Australia has joined forces with the International Space University (ISU), Strasbourg, France, to bring world class space education to the southern hemisphere with a new five-week intensive program set to launch 5 January 2011.
The Opening Ceremony for the new program will be held in the Hawke Building on the UniSA City West Campus in Adelaide at 3:00 PM, on Wed. January 5. A total of 42 students from Australia, Brazil, China, India, Italy, Malaysia, New Zealand, Nigeria and Sri Lanka will be on hand, along with representatives of UniSA and the International Space University. About half of the students are from Australia, representing space-related government agencies, the Department of Defence Department, the Defence Science and Technology Organisation, universities throughout Australia, and the private sector.
Speakers will include the Honourable Jack Snelling MP, Minister for Science & Information Economy, the Right Honourable Lord Mayor of Adelaide, Mr. Stephen Yarwood, Professor Peter Høy, Vice Chancellor and President of UniSA, and Professor Michael Simpson, ISU President. In attendance will be distinguished guests from the Australian space, defence and academic communities, UniSA and ISU faculty, guest lecturers, and program supporters and sponsors.
A reception will follow the opening ceremony, which will include an aboriginal music and dance performance.
The annual live-in education program – the Southern Hemisphere Summer Space Program (SHSSP – will target space professionals, graduates and senior undergraduates and in its first three years, will be taught in Adelaide by academics from both institutions. It will be based at UniSA's Mawson Lakes campus.
Some 45 international staff, faculty, astronauts and visiting space experts will contribute to the program including 27 Australians. Overseas faculty and experts will come from Brazil, Canada, France, Portugal, South Africa, South Korea, Spain, the UK and the US.
Opening the new program, ISU President and Vice Chancellor, Professor Michael Simpson said the outreach into the southern hemisphere builds on the success of the ISU Space Studies Program which was held in Adelaide and supported by UniSA in 2004.
"Since that successful venture, ISU and UniSA have continued to discuss the notion of bringing a high value space education program to Australia at a time when students in hemisphere have their summer break," Prof Simpson said.
"We believe this new partnership will meet the tests of creativity, quality and student focus that both of our institutions demand for their academic offerings and help to increase expertise in space and space technologies and business."
UniSA Pro Vice Chancellor and Vice President for the Division of IT, Engineering and the Environment and recently appointed member of the Space Industry Innovation Council, Professor Andrew Parfitt says he is delighted to build so fruitfully on the relationship with ISU.
"This new interdisciplinary program can only strengthen our leadership in space research and related technologies," Prof. Parfitt said.
"A key focus for UniSA will be to encourage participants in the summer space program to build on their studies by undertaking our new Graduate Certificate
in Space Studies, in that way growing national space industry expertise here and the wider region."
The inaugural Program Director will be US Professor Scott Madry, a world renowned expert in satellite remote sensing and navigations systems. "I am very excited about the potential for the new program to be a catalyst for cooperation between southern hemisphere countries in space activities. They share a common view of the universe but they also have common interests in activities such as mapping, climate and disaster monitoring and telecommunications, especially in remote regions."
The program is open to government and industry professionals, graduate researchers and senior undergraduates of all nations. "It will focus on space applications, space policy and space services," says Adelaide lawyer and Program Co-Director Michael Davis, a Masters graduate of ISU. "The program also will provide a well-rounded overview of the principles and concepts involved in space science, systems engineering and technology, the commercial aspects and opportunities of space, and of course the legal and regulatory issues associated with exploration and use of space."
The five week live-in program from 5 January to 4 February 2011 will include 40 lectures, together with hands-on workshops and industry visits, an exam and a group research project. Program graduates will become part of the elite alumni of 3,000 ISU students, lecturers and faculty members from throughout the world. "It affords a tremendous opening to the world of space academia and commerce for the students, and in reality, the establishment of friends for many years to come," says ISU President, Professor Michael Simpson.
Financial support for the ISU program has been provided by the Australian Government as part of the Australian Space Research Program. "Among other things, ISU programs aim to build strong intercultural and international networks among the alumni and we find the intensive nature of our programs certainly assists durable team-building" says Professor Simpson.
For more information about the program: http://www.unisa.edu.au/itee/spaceprogram/
Backgrounder
International Space University (www.isunet.edu)
The International Space University, founded in 1987 and headquartered in Strasbourg, France, is the world's leading international space education institution. It is supported by the world's space leading agencies and aerospace organisations. Until now all of its programs have been taught at graduate level and are dedicated to promoting international, interdisciplinary and intercultural cooperation in space activities. Its flagship offerings are the Master of Science in Space Studies and Master of Science in Space Management programs. For the past 23 years it has also conducted the highly popular 9 week Space Studies Program in different host cities throughout the world. ISU programs are taught by over 100 full time and part time faculty together with invited industry experts from throughout the world. Over 60 Australian professionals are included in the 3,000 alumni from 100 countries who have benefited from ISU's space education programs and Australians are regular contributors to its teaching and research activities.
University of South Australia (www.unisa.edu.au)
Founded in 1991, the University of South Australia is an innovative, outward-looking university built on more than a century's experience as a leader in educating professionals and applied research. UniSA is part of the influential Australian Technology Network (ATN), an alliance of five prominent universities from each mainland state, with the goal of enhancing Australia's social and economic wealth by creating, disseminating and applying new knowledge. UniSA values world-class scholarship that meets the needs of the global community. It has built close engagement with industry and the professions in developing its teaching and research to ensure all students gain professional experience and are job ready upon graduation.
UniSA has a longstanding association with the Australian space and telecommunications industries through its Institute for Telecommunications Research and in 2002 was actively involved in the development, launch and tracking of Australia's 21st century satellite, Fedsat.
###
Contact:
Caroline Schwob
External Relations Manager
International Space University
1 rue Jean-Dominique Cassini
67400 Illkirch-Graffenstaden
France
Tel: 03 88 65 54 55
Fax: 03 88 65 54 47
This announcement, made by a Space Foundation partner, sponsor or exhibitor, is posted for information purposes only and does not constitute an endorsement of the products, services, events, or companies it covers.
---
Posted in Partner News