Partner News
---
The International Space University Welcomes Worldwide Space Experts During Annual Symposium
Written by: developer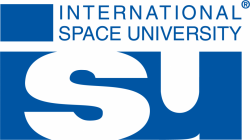 Strasbourg, France (Feb. 14, 2011) – From 15 to 17 February, the International Space University (ISU) in collaboration with NASA will welcome more than 150 space experts from various space agencies, industries and academia at the occasion of its 15th Annual Symposium entitled "The International Space Station: Maximizing the Return from Extended Operations."
Each year, the International Space University (ISU) organizes a three-day symposium addressing a topical theme from an interdisciplinary and international perspective. These symposia attract an audience of around 200 members of the space sector from agencies, industry and academia worldwide. ISU's next symposium, the fifteenth in a series, will address the opportunities and possibilities offered by extending operation of the International Space Station (ISS) to at least 2020.
Canadian Astronaut, Robert Thirsk (Canadian Space Agency), will be the key note speaker addressing "Human Space Flight – The Flagship of the International Cooperation."
Following the announcement in April 2010 of the revised U.S. plan for space exploration, and the continuing debate that this has sparked, these are clearly very timely subjects. The new U.S. commitment to long-term ISS operation and utilization is, in many people's view, a major event in human space flight that offers new and challenging opportunities for research and technology development, as well as for commercial activity and international cooperation. By early 2011, when the symposium is scheduled, revised plans and new initiatives for extended ISS utilization within NASA and among its international partners should be taking shape.
The proposed scope of the symposium includes not just the central theme of how to make best use of the extended ISS life but also related issues of commercialization both in its resupply and its operation. The commercial connection links well with the revised NASA approach and will, we hope, attract contributions from the NewSpace sector as well as from the agencies, industries and academic institutions already deeply involved in ISS construction and operation.
We are also keen to hear of other, non-partner nation's ambitions, either to join ISS activities in the coming years or to develop alternative human spaceflight projects for low Earth orbit and beyond.
Six half day sessions, all of them held in plenary, will address the following main themes:
1. The ISS in the Context of Long-term Human Spaceflight Plans
2. Current Concepts and Approved Programs for ISS Utilization
3. New Prospects and Problems for Extended ISS Life
4. Economic Aspects of ISS Extended Operations – New Concepts and Keys to Success
5. Legal, Policy and Ethical Issues
6. Future Directions
A detailed program can be found on http://www.isunet.edu/index.php/symposium
Media representatives are cordially invited to attend this event. Interviews and discussions with experts can be arranged. Please contact ISU's External Relations Department either by e-mail at [email protected] or by phone at +33 388 65 54 55
###
Contact:
Caroline Schwob
External Relations Manager
International Space University
1 rue Jean-Dominique Cassini
67400 Illkirch-Graffenstaden
France
Tel: 03 88 65 54 55
Fax: 03 88 65 54 47
This announcement, made by a Space Foundation partner, sponsor or exhibitor, is posted for information purposes only and does not constitute an endorsement of the products, services, events, or companies it covers.
---
Posted in Partner News