Education
---
Astronauts' Stories Inspire Students to Reach for the Stars
Written by: developer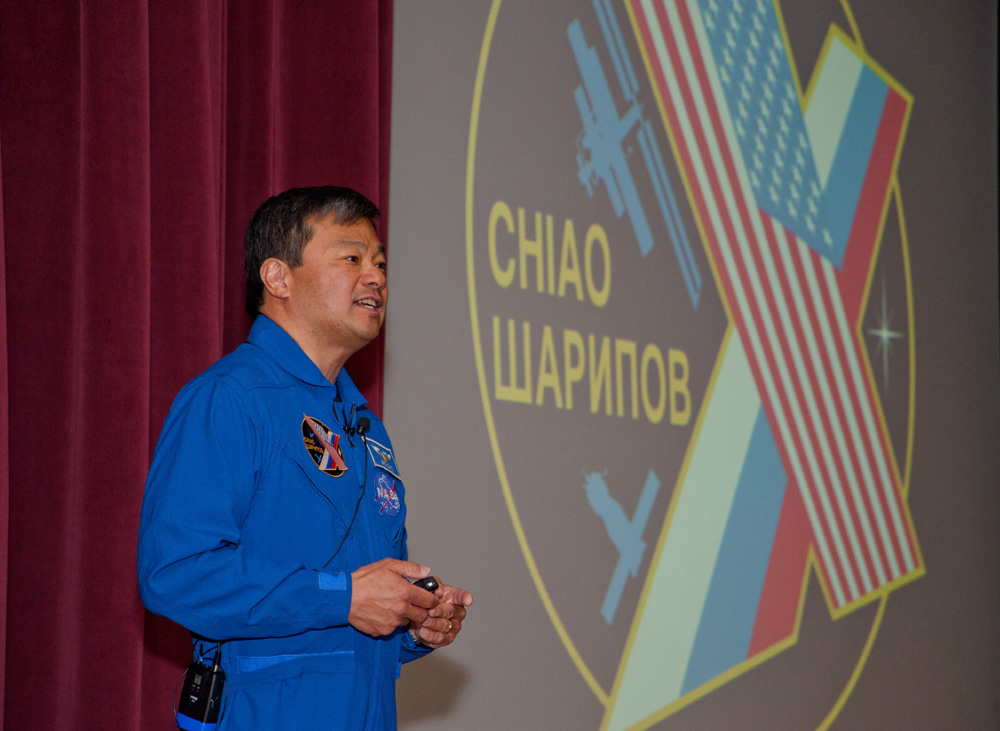 It was a lucky Friday the 13th for some Colorado Springs school children who got to hear stories about space from astronauts. The Space Foundation brought three astronauts to Colorado Springs schools to inspire students' interest in space, as well as science, technology, engineering and math (STEM) subjects. The local "Audience with an Astronaut" program, part of the Space Foundation's national education program, gives school children the opportunity to hear inspirational stories about the experience of being an astronaut and achieving life-long goals.
The presentations included:
Dr. Leroy Chiao (pictured above left), speaking to sixth and seventh graders at Jack Swigert Aerospace Academy (participants included both Swigert students and several groups of Colorado-area students whose teachers are members of the Space Foundation's Teacher Liaison program)
Livingston Holder at Bricker Elementary School and Wasson High School
Mike McCulley, speaking to 10 groups of school children at the U.S. Air Force Academy
In addition, some of the students attending the presentations at Jack Swigert Aerospace Academy with Teacher Liaisons visited the Mars Yard
(pictured below)
 at the
Space Foundation Discovery Institute
, which is located on the Swigert campus.
Space Foundation education programs focus on STEM, providing educator professional development and helping to build the overall technological strength and potential of the nation.
Learn more about Space Foundation education programs at www.spacefoundation.org/education.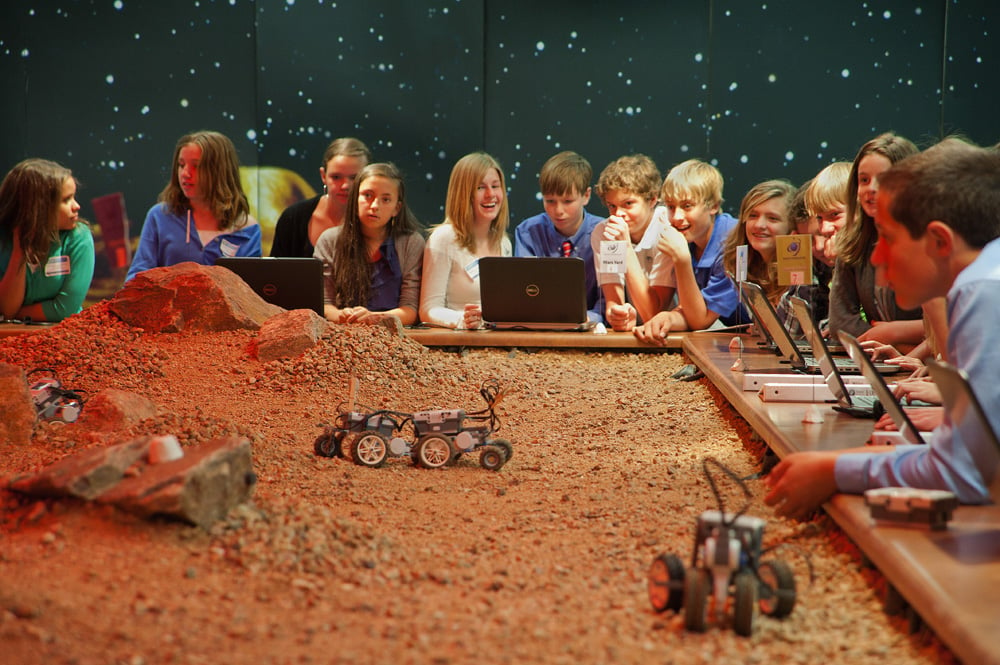 This article is part of Space Watch: May 2012 (Volume: 11, Issue: 5).
---
Posted in Education