Stats, Facts and Papers
---
Experts Say The Space Report is a "Must Read"
Written by: developer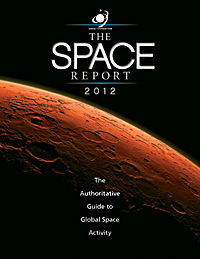 During the 28th National Space Symposium, we asked a few well-known space experts and enthusiasts what they thought of the Space Foundation's The Space Report: The Authoritative Guide to Global Space Activity. Here's what they said.
Former NASA Astronaut Mike McCulley: It's the only document of its kind that really brings everything in the whole aerospace industry into one book.
Space Generation Advisory Council Executive Director Ariane Cornell: The Space Report is the great one-stop-shop, document that captures a lot of information in a way that's very accessible and easy to process and navigate. I use it really as much as I can – that is when someone hasn't stolen it off of my desk to use it for one of their reports.
Author and Space Foundation Board Member P.J. O'Rourke: Anybody who wants to know what has happened in the space industry, what has happened with space exploration, the breakthroughs that have been made, the failures that have been had, who the players are, what they are doing, can consult The Space Report and have up-to-date information. It's the census but it happens every year, not every ten.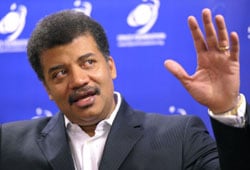 Astrophysicist Dr. Neil deGrasse Tyson: …to put it all in one place and to quantify the presence of space in all of these countries – the amount of money being spent, the number of employees being engaged, the number of launches, the number of satellites – it's all there, it's all there. For my recent book, I heavily referenced data that had been compiled in The Space Report. It's a unique contribution to the annual literature on the analysis and the health of the industry. And it makes for fascinating browsing as well.
Former NASA Astronaut Livingston Holder: The Space Report is a very good summary. It's written so that even if you're not a space professional, it's understandable and it's clear, concise and comprehensive… Everyone who is interested in the space business, understanding the space business or figuring out where the future of the space business is going, should have on their shelf or in their computer via disk.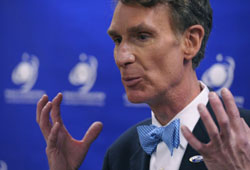 Planetary Society Chief Executive Officer Bill Nye: It's the great tradition of journalism, the more information you share, in general, the better. The more you share about technologies, in general, the better. The Space Report is great. What's not to love? Everybody should subscribe.
To get yours, click here.
This article is part of Space Watch: July 2012 (Volume: 11, Issue: 7).
---
Posted in Stats, Facts and Papers