Partner News
---
GMV Leads Satellite Navigation Project In Collaboration With The South African National Space Agency
Written by: developer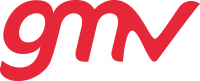 ROCKVILLE, Md. (July 12, 2012) – GMV (www.gmv.com), a private, multi-national firm based in Madrid, Spain with U.S. headquarters in Rockville, Md., is leading a major satellite navigation project in collaboration with the South African National Space Agency (SANSA). The project, SBAS Awareness and Training for South Africa (SATSA), will increase the technological navigation capacity in the South African region ultimately improving location identification and tracking capabilities for Safety-of-Life Services especially during emergency or disaster situations.
Forming part of the European Commission's 7th Framework Program (FP7), SATSA is set to run for 18 months during which GMV will install testing platforms in South Africa for conducting practical tests.
The SANSA Space Operations directorate at Hartebeesthoek provides amongst other things TT&C services, launch support, in-orbit testing, mission control and space navigation for local and international spacecraft.
"GMV's track record in the field of satellite navigation prompted the European Commission and the South African National Space Agency to entrust GMV with this project for laying down the bases of EGNOS deployment in South Africa," said Miguel Romay, GMV's Executive Director of GNSS. "GMV's knowledge and experienced team of professionals positions GMV as a leader in navigation systems and various Global Navigation Satellite System applications, enabling GMV to become a pioneer in the use of GPS, GLONASS and EGNOS signals."
Before the European Geostationary Navigation Overlay Service (EGNOS) is implemented in South Africa, GMV is responsible for training a team of engineers to successfully lay the groundwork and carry out SANSA's strategic navigation plan.
SATSA offers four satellite navigation training courses, from basic to advanced level, and also presents three application evaluation trials using testing platforms to produce realistic navigation signals apt for use by civil aviation.
The first training session was held in May at the SANSA Space Operations Minitrack training facility at Hartebeesthoek and dealt with the basic aspects of satellite navigation. The course was conducted by doctors Alberto Madrazo Fernández and José Caro Ramón, from GMV. The next training session will be held in July 2012 and the testing period will be conducted from February to April 2013. These trials will focus on vehicle logistics, agriculture and GIS ground truthing.
"This project has been funded with the support of the European Commission. The opinions expressed are purely those of the author and may not in any circumstances be regarded as stating an official position of the European Commission."
About GMV
GMV is the leading supplier of commercial telecommunications satellite ground systems in the world. Forty-five percent of the commercial telecommunications satellites launched in 2011 use GMV technology. GMV has been providing satellite ground systems to satellite manufacturers, commercial operators, integrators, and Space Institutions around the world for over 25 years. More than 280 space missions have selected GMV technology, and GMV's operational systems are currently installed on six continents in 25 countries. GMV's U.S. Headquarters are in Rockville, Md. & its European headquarters are in Madrid, Spain. More information about GMV and its products can be found at www.gmv.com and www.usa.gmv.com.          
About the European Commission
The European Commission is the EU's executive body and represents the interests of Europe as a whole (as opposed to the interests of individual countries). The term 'Commission' refers to both the college of commissioners and the institution itself – which has its headquarters in Brussels, Belgium with offices in Luxembourg. The Commission also has offices known as 'representations' in all EU member countries.
About SANSA
SANSA aims to leverage the benefits of space science and technology for socio-economic development, environmental conservation and natural resource management.
The consolidation of South Africa's primary space entities under one banner has brought together a significant range of competencies in satellite applications, satellite engineering and research in space science and technology to play an important role in the country's future space initiatives. The space agency is also committed to delivering quality services to the international space sector and growing its Earth observation data management capability.
# # #
Contact:
Marin Hedin
301-836-1516
[email protected]
---
Posted in Partner News