Education
---
Audience with an Astronaut Reaches More Than 2000 Students
Written by: developer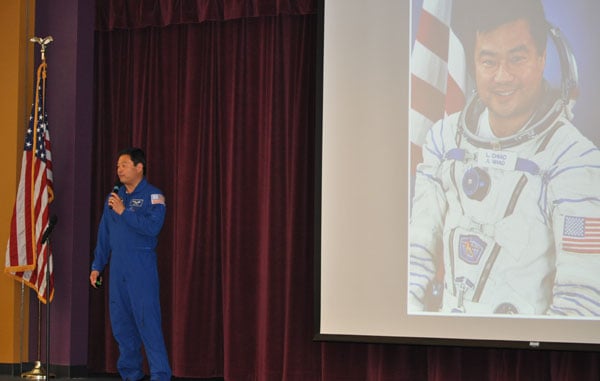 During World Space Week, the Space Foundation inspired more than 2000 students' interest in space, as well as science, technology, engineering and math (STEM) subjects, with its Audience with an Astronaut program. Audience with an Astronaut is part of our education program that gives school children the opportunity to hear inspirational stories about the experience of being an astronaut and achieving life-long goals.
Former NASA astronaut and Space Foundation Special Advisor-Human Spaceflight Dr. Leroy Chiao gave 90-minute presentations to students at eight different schools during the week-long event.
The participating schools included:
McAuliffe Elementary, 4th-5th grades
Henry Elementary, 4th-5th grades
Roosevelt Edison Elementary, 4th-5th grades
Jack Swigert Aerospace Academy, 6th grade
Chinook Trail Elementary, 5th grades
Monument Academy, 4th-5th grades and 6th-7th grades in TAG program
Rocky Mountain Classical Academy, all grades
STAR Academy, 3rd-8th grades
To see a photo gallery of the presentations, click here.
Space Foundation education programs focus on STEM, providing educator professional development and helping to build the overall technological strength and potential of the nation.
Learn more about Space Foundation education programs at www.spacefoundation.org/education.
About Chiao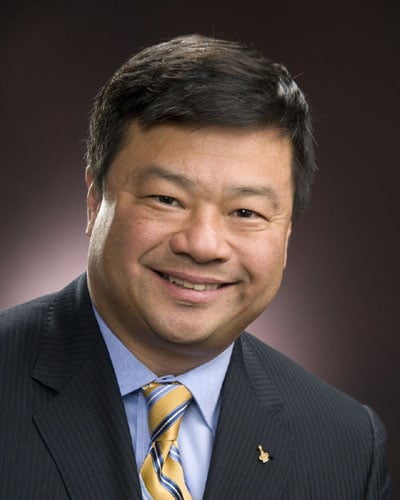 Educated as an engineer, Space Foundation Special Advisor – Human Spaceflight Dr. Leroy Chiao works in business and academia. He is also a consultant, speaker and former NASA astronaut. Chiao grew up in Danville, Calif., and earned a Doctor of Philosophy degree in chemical engineering from the University of California at Santa Barbara. A native English speaker, he also speaks Mandarin Chinese and Russian. He has flown three Space Shuttle missions: STS-92 Discovery, Oct. 11-24, 2000; STS-72 Endeavour, Jan. 11-20, 1996; and STS-65 Columbia, July 8-23, 1994. In addition, he flew as Flight Engineer 1 aboard Soyuz TMA-5 to the International Space Station (ISS), where he served as commander and NASA science officer during Expedition 10. Chiao received the NASA Distinguished Service Medal in 2004. After a 15-year career with NASA, he left in 2005 to work and consult on a number of projects. In 2009, he served as a member of the Review of United States Human Space Flight Plans Committee, and currently serves on the NASA Advisory Council. He holds appointments at Rice University and the Baylor College of Medicine, and is involved in educational programs. An instrument-rated pilot, Chiao has logged over 2,900 flight hours in a variety of aircraft.
This article is part of Space Watch: November 2012 (Volume: 11, Issue: 11).
---
Posted in Education