The View From Here
---
All A-Buzz for Space Education and Discovery
Written by: developer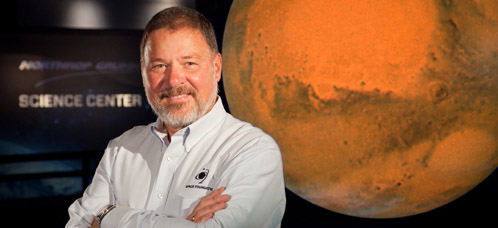 There were any number of peak moments during this year's 64th International Astronautical Congress in Beijing -- from the sand painting and drum dancers of the opening ceremonies to Chinese opera at the closing dinner. But the most striking moment to me was when Dr. Buzz Aldrin sat down at a table in the Heinlein Trust exhibit and began chatting with a local news anchorwoman -- and the hall spontaneously filled with reverently thrilled young people from all over the world, hanging on Aldrin's every word.
Sure, there were other astronauts at the conference -- from Chinese hero Yang Liwei to the Space Foundation's Dr. Leroy Chiao. But Buzz Aldrin is different. Buzz Aldrin has walked on the Moon.
Watching the crowd of young engineers, college students and even a local high school's students held in thrall, I was reminded of the powerful leverage that space exploration gives us to inspire, enable and propel our next generation of explorers. It's what we're all about at the Space Foundation. And this month will certainly showcase some of the dramatic new capabilities that we are bringing to the challenge of engaging our youth in science, technology, engineering and math -- the "STEM" disciplines.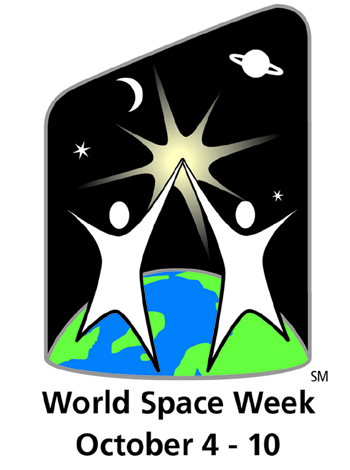 October 4-10 marks World Space Week 2013, which also marks the one-year anniversary of the opening of the Northrop Grumman Science Center at our world headquarters in Colorado Springs.
Since opening the Northrop Grumman Science Center, which features one of the world's largest installations of NOAA's Science On a Sphere® (SOS), the Space Foundation has hosted more than 10,000 students, teachers, tour groups and others. SOS projections are high tech, three dimensional tours of Earth and the solar system, which are presented by our teachers, trained volunteers and members of our team. We'll be marking our first year of SOS operations, and thanking corporate partner Northrop Grumman once again for its leadership and commitment to STEM education.
While we'll be celebrating an amazing year of growth in our education and discovery enterprise, the truth is that the dust has literally not quite settled. At the beginning of the summer, we opened the main El Pomar Space Gallery area of the Space Foundation Discovery Center, and successfully attracted thousands to special Summer of Discovery programs held from June through August.
Now we're nearing the completion of our next phase of improvements, including everything from the necessarily mundane, such as public restrooms, to the exciting and exotic -- a new Mars simulator facility for both robotic missions and human Mars missions. We'll be taking our robotics programs and simulated Mars robotic missions to a whole new level, and introducing the first educationally purposed airlock-and-space-suit human exploration Mars simulator that we know of in North America. Our AGI Missions Simulation Lab will also be located in the Space Foundation Discovery Center, giving us a trio of education-focused space mission simulator laboratories that, as far as we know, is unique in the world.
So there's going to be a lot of "buzz" at the Space Foundation Discovery Center this month. And one of the easiest, and most fun, ways for you to participate will be by coming to our 2nd Annual Space & Science Fiction Halloween Ball on Saturday, Oct. 26. Our Halloween fundraiser is a real scream, with tons of fun food and adult beverages, live DJ music and dancing, a silent auction, prizes for best costumes -- and security provided by Darth Vader and the Storm Troopers of the 501st Legion of the Galactic Empire. It's the big event of the Halloween season, and all proceeds benefit our mission To advance space endeavors to Inspire, Enable and Propel Humanity. 
Whether it's Buzz Aldrin at a conference in Beijing, or Buzz Lightyear at the Space Foundation's Halloween Ball, the view from here is that space still excites, engages and motivates the young, and young-at-heart. The Space Foundation is committed to partnerships, both at home and abroad, that allow us to expand our space education and discovery programs to inspire, enable and propel humanity.
This article is part of Space Watch: October 2013 (Volume: 12, Issue: 10).
---
Posted in The View From Here