Second View
---
Dennis Stone Guest Editorial: World Space Week – Building the Biggest Space Event on Earth
Written by: developer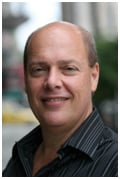 By Dennis Stone, president, World Space Week Association

Little did I know what I was getting into! After moving to Houston in 1979, I attended a meeting of the American Institute of Aeronautics and Astronautics (AIAA) at Johnson Space Center. It was 10 years after Apollo 11, and groups across the U.S. were celebrating the anniversary of that historic mission. Recalling the big Earth Day celebrations, several AIAA members saw potential for an Earth Day of Space. So we asked space groups nationwide to celebrate Spaceweek each July 16-24. Many did, and the event grew rapidly.
In the 1990s, at the urging of NASA administrator Dan Goldin, we moved Spaceweek into the school year and it spread internationally. In 1999, UNISPACE III proposed that World Space Week (WSW) be celebrated each October 4-10.* We merged efforts and WSW expanded to more than 60 nations.
We AIAA volunteers spun off a nonprofit to coordinate the event. Now called World Space Week Association, it is still volunteer-based with the same focus — encourage organizations to visibly show their support for space during WSW and help teachers use the resulting celebration to inspire youth. We promote the overall event and the many organizations that participate.
It's been quite a journey for me as a 30-plus year volunteer. It's fulfilling to work with colleagues in so many nations, and with dedicated partners and sponsors on the biggest space event on Earth.
I hope you will take a World Space Week journey, too. Please see what's planned this year, encourage your organization to participate annually and consider volunteering yourself. Together we can give back to our industry and inspire its future in a big way.
*The WSW dates were chosen to commemorate the launch of Sputnik 1, on Oct. 4, 1957, and the signing of the Outer Space Treaty on Oct. 10, 1967.
This article is part of Space Watch: October 2013 (Volume: 12, Issue: 10).
---
Posted in Second View