Education
---
For Teachers: Free Professional Development Videos to Access During School Closures
Written by: Andrew de Naray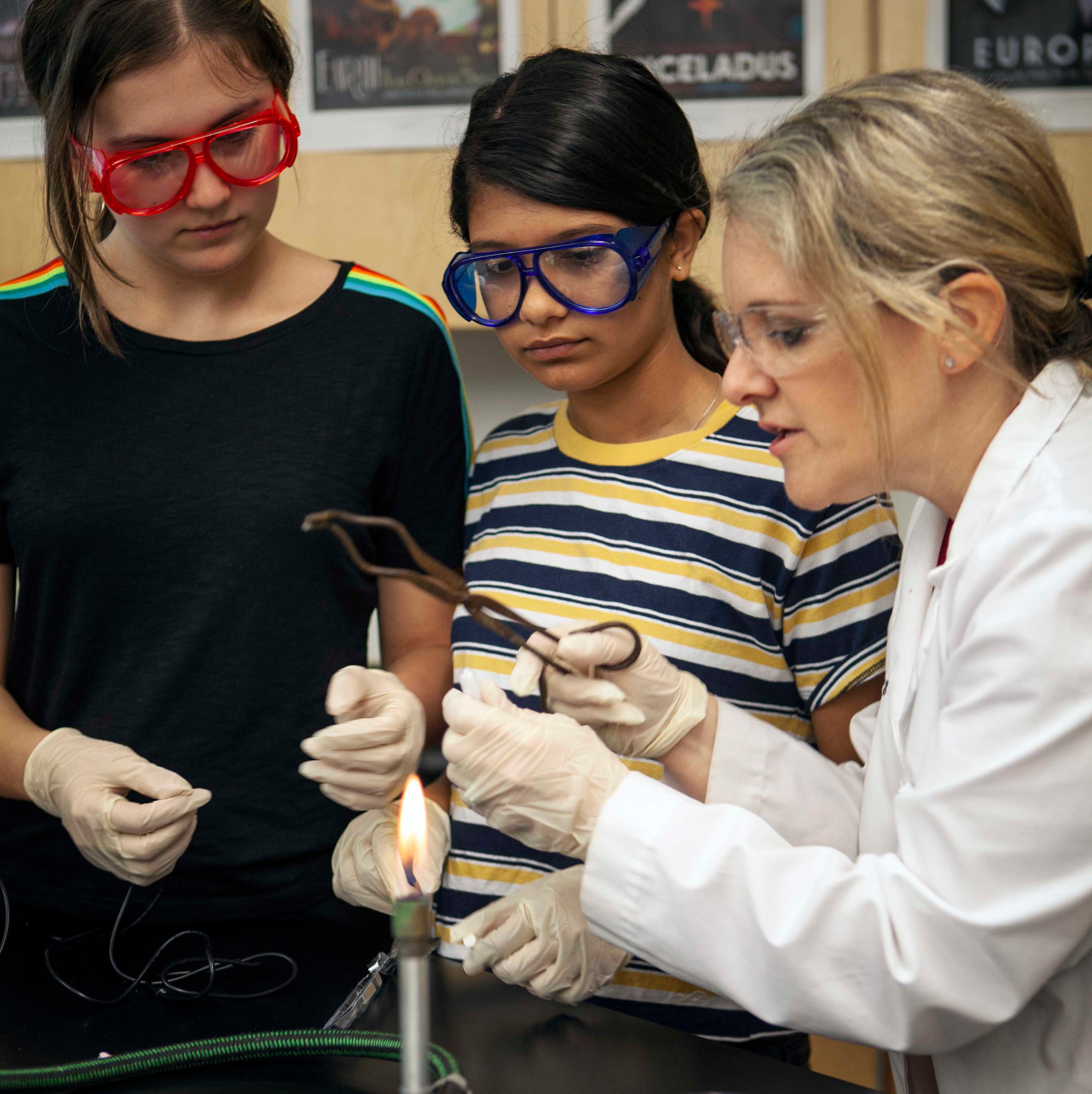 If you're an educator and find that you have a little extra time on your hands due to school closures mandated to prevent the spread of coronavirus, now is the perfect time to take advantage of these free professional development videos created by the Space Foundation. The video series spans a wide variety of topics, with episodes ranging in length from four minutes to a half-hour, and the best part — all of them are offered at no cost to you. Topics include:
The Art of Exoplanets
Space Foundation Space Education Specialist Leanne Rehme explains exoplanets and includes a related art project for your students. See the video here.
Candy Rock Cycle
Slade Bradbury, Space Education Specialist, shares a fun project that uses rock candy to illustrate the geologic processes that form rocks in three different stages. See the video here.
Beyond PowerPoint
Space Education Specialist Ruth Butler discusses web-based methods that improve lesson delivery and increase student engagement. See the video here.
Play-Doh Solar System
Help your students incorporate skills like proportion and unit fractions to create a scale model of our solar system using Play-Doh, as demonstrated by Space Education Specialist Slade Bradbury. See the video here.
Grant Writing 101
Space Education Specialist Jodie Guillen walks you through the challenging practice of grant writing and provides the tools you'll need to write your first grant. See the video here.
UCAR Drones
Amber Bjork, Space Education Specialist, discusses a project that incorporates aspects of engineering and physics to teach your students the basics of flying drones. See the video here.
The Basics of Telescopes
Senior Space Education Specialist Keith Barger guides this course on the basic parts and functions of a telescope, also demonstrating a simple setup. See the video here.
Transit of Mercury
Space Education Specialist Jeff Gonyea describes what it means when Mercury transits the Sun and he shares a hands-on activity to create an Earth & Space Science lesson. See the video here.
Lander Design Challenge
Slade Bradbury, Space Education Specialist, demonstrates a Lander Design Challenge that requires students to design and engineer a lander that can carry "astronauts" and land safely. See the video here.
Mars Glider Challenge
Senior Space Education Specialist Keith Barger shares a project that challenges students to use math skills and work in teams to engineer an object that utilizes aerodynamic principles. See the video here.
These videos are short enough to fit into the little nooks of free time in your day, so all it takes is just a few minutes here and there to enrich your STEM lesson planning. Take advantage of them now, then take the ideas they give you back to your classroom when schools reopen. Visit https://www.discoverspace.org/education/for-educators/professional-development/ for more information, and to see the entire series of videos.
---
Posted in Education