Space Policy
---
Space Policy Pod – Episode 8: (Erin Miller, Space ISAC)
Written by: Space Foundation Editorial Team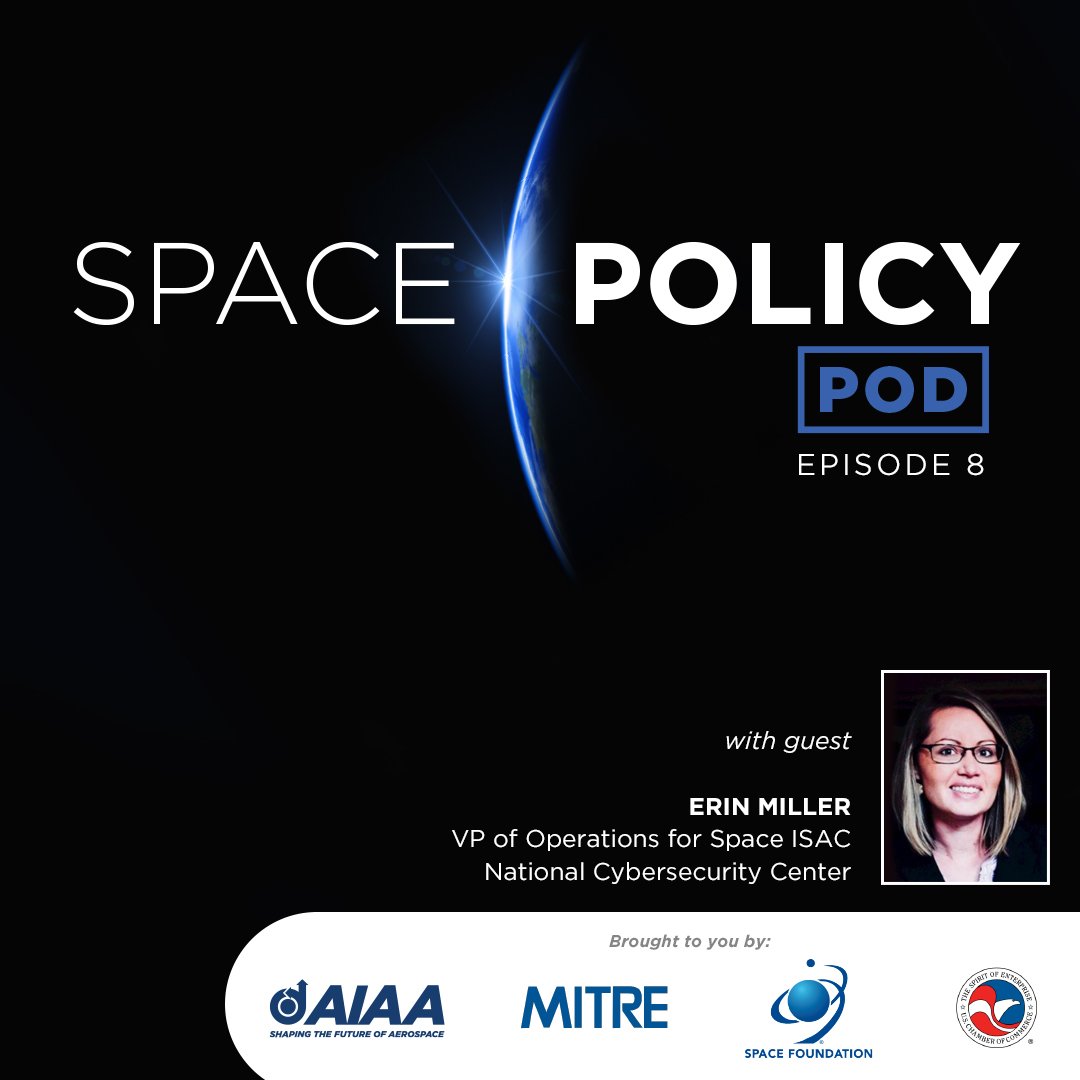 This podcast discussion features Erin Miller, VP of Operations for Space ISAC, National Cybersecurity Center. Erin has over a decade of experience building meaningful tech collaborations and has formed hundreds of formal partnerships between government, industry and academia to solve problems for warfighters and national security. Currently Erin is building a Public-Private Partnership (P3), called Space ISAC. This is the third non-profit launch Erin has led and has been passionate about P3 for her entire career.
Erin was the Managing Director of the Center for Technology, Research and Commercialization (C-TRAC) and brought three USAF-funded programs to bear at the Catalyst Campus for Technology & Innovation (www.catalystcampus.org) from 2016-2018. Her expertise in brokering unique partnerships using non-FAR type agreements led to the standup of the Air Force's first cyber focused design studio, AFCyberWorx at the United States Air Force Academy, and the first space accelerator, Catalyst Accelerator, at Catalyst Campus in Colorado Springs – in partnership with Air Force Research Laboratory and AFWERX.
Erin serves on the board of cyber teaching certifications at Handshake Leadership. A company putting purpose over profit.
---
Episode 8 Erin Miller
12 August 2020
VP of Operations for Space ISAC, National Cybersecurity Center
Key Takeaways
Overview and Standing up of the Space Information Sharing and Analysis Center (ISAC)
Erin provides an overview of Space ISAC and its similarities and differences to other ISACs. She envisions Space ISAC as a public-private partnership that will have a lasting impact on the space community by improving sector wide threat intel sharing to protect critical space infrastructure.
Major challenges facing the space community
According to Erin, some challenges in the space industry include: the ongoing need for reliable actors in information sharing; space not designated as a critical infrastructure (making the industry non-essential during the pandemic); and, mega-constellations that will create interference issues. The increase in planned space launches introduces additional risks and vulnerabilities while various entities need verified intel from a trusted community.
Working with members and government entities
Erin notes the Space ISAC has received support from various government bodies including the White House, Department of Commerce and Department of Homeland Security. Space ISAC provides reports to the government with permission from its member, and cooperatively the government will share insights with Space ISAC members.
Becoming involved in Space ISAC and the organization's initial operation capability (IOC)
Erin describes Space ISAC as a high trust environment with a well-defined process. Members are vetted and approved by the Board of Directors before joining. The information shared is "100% anonymized" and there are many opportunities to be involved such as participating in its annual summit, public forums, workshops, working sessions and weekly meeting with analysts on critical issues such as supply chain security.
---
Posted in Space Policy