Public Policy and Government Affairs
---
Biweekly Washington, D.C., Update for the Week Ending September 4, 2020
Written by: Hanh Le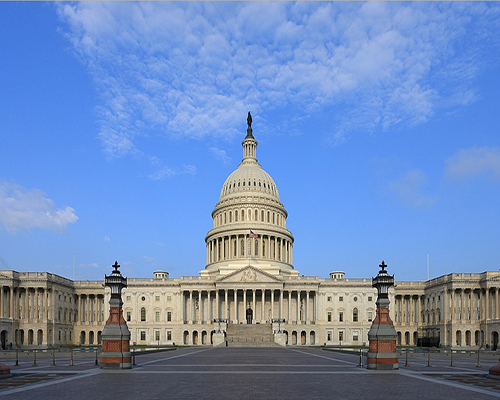 This week Space Foundation announced the launch of "Space Symposium 365," providing a digital platform that builds upon the spirit of the traditional annual gathering. Programming will debut in October, offering exclusive digital content to the global space community leading up to the next in-person Symposium, set for August 2021.
Introducing Space Symposium 365
"Space Symposium 365" is a new initiative that will premiere this October, offering expanded programming and collaborative opportunities that will continue to bring the global space community together.
The initiative will showcase exclusive interviews, panels, discussions, and roundtables with newsmakers, investors, experts, and other space professionals; bridge the conversations between Civil, Commercial, Military, and International Space; and, examine emerging priorities, missions, and policies driving the global space economy.
Register here to learn more, and to follow all the key events and discussion from industry professionals, 365 days a year.
Other Space Foundation Highlights
Space Policy Pod: Episode 9 – Kevin O'Connell
Our latest episode features Kevin O'Connell, Director of the Office of Space Commerce at the U.S. Department of Commerce.
He leads an office tasked with the responsibility of being a space industry advocate within the Executive Branch of the U.S. government.
O'Connell discusses the National Academy of Public Administration's assessment of the Office of Space Commerce and Space Traffic Management.
 Space Industry Updates
Space Policy Updates
Additional Space Foundation Resources
The latest Space4U Podcast episode features Aaron Shepard, NASA Robotics Intern and Founder of Cogito.
The Space Report Quarter 2 is available here.
Online learning, lesson plans, and video lessons for students grades K–12 are available at the Discovery Center website.
Further Reading
The Gazette | Space Foundation making a crucial pivot by Tom Zelibor
Space Foundation CEO Tom Zelibor discusses the difficult decision of rescheduling the 36th Space Symposium, and details how organizational changes must be made in order to adapt to a post-COVID environment.
Space Trivia
On Sept. 11, 1985, NASA's International Cometary Explorer (ICE) performed a flyby of Comet Giacobini-Zinner and encountered Halley's Comet. It was the first spacecraft to directly investigate two comets. (Source: NASA)
---
Posted in Public Policy and Government Affairs