Education
---
Space Foundation Announces New International Teacher Liaisons for 2023
Written by: Space Foundation Editorial Team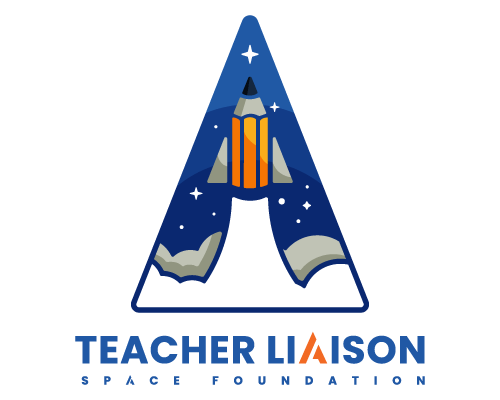 Flight 23 includes five international teachers from five nations outside the U.S.
Program globally promotes space-related STEM education in schools
Selectees will take part in the Space Symposium in April
COLORADO SPRINGS, Colo. — Feb. 7, 2023 — Space Foundation, a nonprofit organization founded in 1983 for the global space ecosystem, today announced 22 educators have been selected to join the International Teacher Liaison Program, including five international applicants from Australia, Portugal, Curaçao, Vietnam and Romania. These elite educators were chosen for their active promotion of space and STEM (science, technology, engineering and mathematics) education in the classroom.
Space Foundation International Teacher Liaisons are a community of over 300 educators in 18 countries and 40 states who work to inspire the next generation of explorers and innovators. Started in 2004, this internationally recognized program provides benefits that improve teaching skills, provide an encouraging community for educators, and influence space and science education at a global level.
Each selected class of Teacher Liaisons is referred to as a "flight" in reference to the teachers' mission as premier space/STEM educators. Every year, following a rigorous application process, a new flight of Teacher Liaisons is selected. This global program is open to public, private and homeschool teachers, in both informal and formal education, as well as school administrators, principals, specialists, curriculum and instruction developers, and others who deliver educational programs to students. A panel comprised of experienced Teacher Liaisons and representatives from the space industry and the military selected the newest flight.
Remarking on the new Teacher Liaisons, Space Foundation Senior Vice President of Center of Innovation and Education Dr. John West said, "The newest members of our International Teacher Liaison program add even more talent and energy to the global network of difference-makers the members of this program have become. At Space Foundation, we believe every mission starts in a classroom because that is where imagination and skills are built to allow students to explore their full potential. These 22 educators add to those possibilities, and we are proud to welcome them to this global family."
Space Foundation supports Teacher Liaisons by providing them with curriculum resources and various other professional development courses. Teacher Liaisons also get the opportunity to design hands-on learning activities in a collaborative setting and engage with top educators and space industry experts.
Newly selected Teacher Liaison Gertrude Franca, who teaches at SKAIH Pre-University HAVO/VWO in Curaçao, commented, "As a Teacher Liaison, I hope to work with many local and international organizations that can help my colleagues and students on the island of Curaçao get more interested in space topics and science in general. I will involve my students in more topics of chemistry and mathematics that connect with space science in my classroom, school and community."
The new flight of Teacher Liaisons will be recognized at Space Foundation's annual Space Symposium, to be held April 17-20 at The Broadmoor in Colorado Springs. In addition to the recognition activities, Teacher Liaisons will participate in special programming at Symposium that includes keynote speakers, networking opportunities, and breakout sessions.
Introducing Space Foundation's Teacher Liaison Flight 23
United States
Julie Jablonski, Colorado Springs, Springs Ranch Elementary
Ryan Johnson, Manitou Springs, Space Foundation
Kate Kelley, Colorado Springs, Foothills Elementary School
Christie Wingo, Colorado Springs, Colorado Springs Christian Schools
Amanda Barringer, Colorado Springs, Space Foundation
Elizabeth Gondek, Colorado Springs, Space Foundation
Steven Janko, Colorado Springs, Space Foundation
Nylah Rampersad, Colorado Springs, Space Foundation
Anna Shaw, Colorado Springs, Space Foundation
Illinois

Jackie Blumer, Sorento, Greenville Jr. High School
Lisa Stewart, O Fallon, Scott Elementary School
South Carolina

Nicole Yemothy, Seneca, R. H. Gettys Middle School
Texas

Angela Gier, Dallas, Maple Lawn Elementary
Lauren Parker, Fort Worth, Fort Worth Academy
Utah

Shannon McConnell, Washington, One Giant Leap Australia
Virginia

Lindsey Unikewicz, Ashburn, Briar Woods High School
Wisconsin

Lisa Werner, Mukwonago, St. Bruno's Parish School
Australia
        ○ Michael Davoren, Griffin, Qld, One Giant Leap Australia
Curaçao
        ○ Gertrude Franca, Willemstad, Juan Hato, SKAIH Pre-University HAVO/VWO
Portugal
        ○ Isabel Borges, Lisboa, Institute of Education-University of Lisbon
Romania
        ○ Ioana Stoica, Bucharest, Tudor Vianu National High School of Computer Science
Vietnam
        ○ Mai Pham, Ha Tinh, Nguyen Thi Minh Khai High School
To learn more about Teacher Liaisons and other Space Foundation education programs, please visit www.discoverspace.org/education.
About Teacher Liaisons
Teacher Liaisons, established in 2004 by Space Foundation's Center for Innovation and Education, is a worldwide professional network of elite educators. More than 300 Teacher Liaisons advocate for space education using STEM, non-STEM, and 21st century business and life skills to inspire the next generation of contributors to the global space ecosystem. Space Foundation provides in-person and online training, innovative materials, 800+ standards-based lesson plans, and mentoring resources. Teacher Liaisons are selected annually following a formal application process. To learn more about Teacher Liaisons, visit https://discoverspace.org/education/resources-for-educators/teacher-liaisons.
About Center for Innovation and Education 
Center for Innovation and Education is a lifelong learning provider for the global space ecosystem, offering workforce development and economic opportunity via Space Commerce Institute and Space Foundation Discovery Center. Serving pre-K-12 and university students, teachers, entrepreneurs, businesses and professionals, programs and resources are delivered in person or online around the globe. Through its Workforce Development Roadmap of programs and resources, Center for Innovation and Education enhances the outlook and opportunities for careers, jobs and business ventures. To learn more about Center for Innovation and Education, visit www.spacefoundation.org/cie, and Space Foundation Discovery Center, visit www.discoverspace.org.
About Space Foundation
Space Foundation is a nonprofit organization founded in 1983, offering information, education and collaboration for the global space ecosystem. Driven by partnerships, Space Foundation unites the entire spectrum of stakeholders — business, government, education and local communities — through support from corporate members, sponsors, fundraising and grants. Visit Space Foundation at www.SpaceFoundation.org, and follow us on Facebook, Twitter, Instagram, LinkedIn and YouTube.
###
All brand names and product names are trademarks or registered trademarks of their respective companies.
Tags: Space Foundation, Center for Innovation and Education, Teacher Liaison Program, STEM education, workforce development, professional development, lifelong learning, Space Symposium, STEM, educators, teachers
Media Contacts:
Rich Cooper
Vice President, Strategic Communications & Outreach
Space Foundation
(202) 596-0714
[email protected]
Dottie O'Rourke
TECHMarket Communications
(650) 344-1260
[email protected]
---
Posted in Education