Inducted organizations:
DirecTV, Inc.
Hughes Space & Communications Company
A few decades ago visionaries at Hughes Electronics Corporation believed that it should be possible to produce a digitally-based, direct broadcast satellite (DBS) that would provide services directly to home consumers. This idea was based upon a perceived growing market and the technology and know-how the corporation had from developing satellites for military and telecommunications customers. Various innovators within Hughes pursued the concept and in 1984 Hughes received permission from the Federal Communications Commission (FCC) to construct a direct broadcast satellite. Hughes invested $750 million to develop a system that included the production of three high-powered satellites, a broadcast center and the operational elements needed to offer the service to consumers. In 1991, DirecTV, Inc was formed to offer direct-to-home television service that was a viable alternative to cable and off-air reception. The DBS system designed for DirecTV would incorporate some novel technologies developed by Hughes and others. Probably the most enabling was new digital compression technology that allowed the system to deliver numerous programming channels with quality that surpassed what could be produced with older analog technology. The new satellites also would be higher powered which would allow them to send more focused digital streams.
This permitted the development and introduction of the small receiver dish. Previously satellite dishes were 4 – 8 feet in diameter, whereas the new dishes would be only 20 inches in diameter. This would significantly reduce the cost, mounting space and other installation requirements. To avoid quick technological obsolescence Hughes designed the satellites and the support system to be update-able so it could offer enhanced services. For example in 1998 DirecTV was able to easily add high definition television capability to its DBS service. Other types of consumer services planned were AOL interactive television and TiVo personal television. The use of DirecTV has increased every year since its introduction. Specific applications for the private sector and the military have been or are being developed. In its first full year of commercial operation DirecTV obtained 1 million subscribers.
DirecTV is an outstanding example of a commercial space-based attribute that enriches the lives of millions of people on Earth.
Related Technologies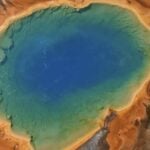 Inducted In: Consumer
 Nature's Fynd is a food company currently producing commercial meat and dairy substitute products. The protein-rich food is produced from a microbe originally discovered in geothermal springs in Yellowstone National Park. Researcher Dr. Mark Kozubal discovered this fungal microbe…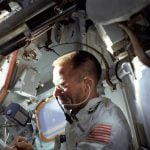 Inducted In: Consumer, Featured, Home, Recreation
If there is one model of space pens that single-handedly launched Fisher Space Pen into space, that would be the AG7 – Original Astronaut Space Pen. The creation of this pen took thousands of failed experiments, personal investment of hard-earned…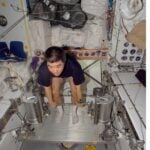 Inducted In: Consumer, Featured, Home, Recreation
Long stays in space, such as on the ISS, take a toll on the human body, as muscles atrophy and bones weaken and lose minerals. Astronauts have long used exercise equipment to help mitigate the effects of microgravity on their…