Nature's Fynd and Liquid-Air Interface Fermentation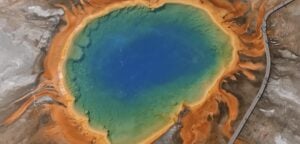 Inducted individuals:
Mark Kozubal, PhD
Richard Macur, PhD
Inducted organizations:
Nature's Fynd
Nature's Fynd is a food company currently producing commercial meat and dairy substitute products. The protein-rich food is produced from a microbe originally discovered in geothermal springs in Yellowstone National Park. Researcher Dr. Mark Kozubal discovered this fungal microbe while working on a NASA-supported study.
This extraordinary microbe was named Fusarium strain flavolapis. The commercial food ingredient created by the company is called Fy – with the name inspired by the Yellowstone discovery. The company is using Fy to make a breakfast sausage and cream cheese that are available in supermarkets across the US.
Once the microbe had been identified, the researchers spent several years using other sources of funds seeking out practical applications that capitalized on the unique properties of the microbe. It wasn't until 2018 that the company focused its efforts on using Fy to make food products. The characteristics of the product – a good source of protein and fiber while being low in fat – made it a good candidate as a food source. The relative ease of growing the substance in an environmentally efficient way as compared to beef and dairy products added to the appeal.
Around this same time, the researchers recognized that the protein bioreactor that they had developed to grow the substance could potentially work in microgravity. That led to the second interaction with NASA. NASA has been researching ways to support astronauts on long-duration missions in space. Fy's protein-rich nature, along with its ability to be grown in a low-impact way, offers great potential for space travel. In 2018, Nature's Fynd was awarded an SBIR contract to conduct a test to determine Fy's viability in space. In July of 2022, the experiment flew on the International Space Station and demonstrated that Fy could be successfully grown in microgravity.
Related Technologies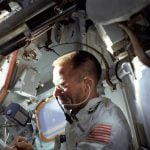 Inducted In: Consumer, Featured, Home, Recreation
If there is one model of space pens that single-handedly launched Fisher Space Pen into space, that would be the AG7 – Original Astronaut Space Pen. The creation of this pen took thousands of failed experiments, personal investment of hard-earned…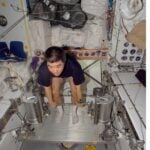 Inducted In: Consumer, Featured, Home, Recreation
Long stays in space, such as on the ISS, take a toll on the human body, as muscles atrophy and bones weaken and lose minerals. Astronauts have long used exercise equipment to help mitigate the effects of microgravity on their…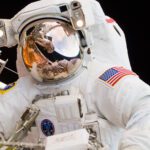 Inducted In: Consumer, Home, Recreation
For decades, ground and polished glass had been the preferred lens in the eyeglass industry. That changed in 1972 when the Food and Drug Administration issued a regulation that all sunglasses and prescription lenses must be shatter-resistant. The main disadvantage…