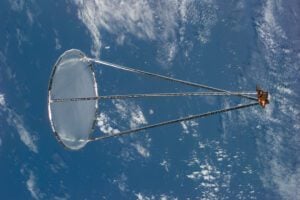 Inducted individuals:
Paul A. Gierow
William R. Clayton
Dr. Robert Romanofsky
Dr. Kevin M. Lambert
Inducted organizations:
NASA Glenn Research Center
GATR Technologies
A public/private partnership between NASA Glenn Research Center and SRS Technologies led to an extraordinary new product.
The GATR Communication System is a portable, rapidly deployed, inflatable antenna that targets a geostationary satellite to establish critical communications for any mission scenario.
In 1997, SRS Technologies (now ManTech International Technologies) received an NASA SBIR contract to develop a solar concentrator for power generation. While developing an inflatable model, SRS researchers realized that a variant could be used for ground-based communications. In 2004 GATR Technologies was formed to license and commercializing the spinoff for use on Earth.
A Space Act Agreement led to GATR and Glenn researchers refining and testing the promising technology. In 2008, GATR delivered the world's first inflatable antenna certified by the Federal Communications Commission.
Already deployed in six of the seven continents GATR has benefited people the world over to support a range of missions including military and security, natural disasters response, and to provide much needed high-bandwidth satellite communications in remote regions of the world. GATR is rugged enough to have seen action in Afghanistan, versatile enough to have supported a wide array of international humanitarian efforts, and compact enough to be checked as airline baggage enabling otherwise impossible missions.
GATR Technologies has voluntarily supported relief efforts for Hurricane Ike, and Katrina, the 2011 Alabama tornadoes, southern California wildfires, the Haiti earthquake, and medical clinics in Africa, and Central and South America. GATR now employees more than 40 people and has been listed for the past four years in Inc. Magazine's list of the nation's fastest-growing private companies.
"Thank you so much for the Space Technology Hall of Fame recognition of GATR. It is a milestone in our company's history. I appreciate moments like this and it encourages me to continue to push the envelope. It was a pleasure to meet you. Your team is a first class act!"  Paul Gierow, President & CEO of GATR Technologies
Another inspiring example of Space Technology benefitting life on Earth.
Related Technologies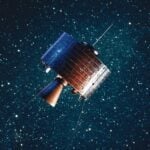 Inducted In: Communications Technology
 In 1961, NASA awarded a $4 million contract to the Hughes Aircraft Company to design and build the first geostationary satellites. The three satellites, known as Syncom 1, 2, and 3, were individually launched in 1963 and early 1964,…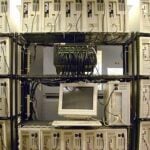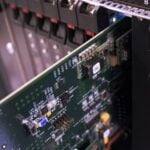 Inducted In: Communications Technology, Featured
Compunetix was founded in 1968 as a small contract-services technology provider. In 1987, they won a contract to deliver a digital voice switching system for NASA that would accommodate the agency's wide range of communication needs. At the time, NASA's…