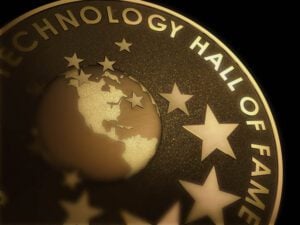 Inducted individuals:
Chuck Kubokawa
Charles Laenger
Sam McFarland
Robert Willbur
Charles Yost
Inducted organizations:
Becton, Dickenson, and Company
Dynamic Systems, Inc.
NASA Ames Research Center
Southwest Research Institute
The TEMPUR story begins in the late 1960s when NASA scientists and engineers were asked to develop a material to absorb the G-force pressure astronauts endure during lift-off and landing. They invented a unique formulation of viscoelastic material, with both high-energy absorption and soft, pressure-relieving properties. In the early 1970s, our Swedish founders – Mikael Magnussen and stepbrother Dag Landvik – thought this NASA memory foam would be perfect for Healthcare and Medical purposes and began importing it to help improve patient comfort and support. In 1988, we enlisted the help of top Danish scientists to help us refine and mass produce that original material. After years of extensive testing, in 1990, Tempur Foam, now known as TEMPUR® Material, was born. Later that year, in a flash of inspiration, one of our scientists felt it would be perfect for sleeping on. After further enhancing both its adaptability and durability, in 1991 we created and launched the world's first "slow spring back foam" mattress and pillow. It changed the game. People started sleeping better. All thanks to the ground-breaking work of that team of NASA scientists.
This Space Technology Hall of Fame inducted technology is also a Certified Space Technology. To learn more about the Space Certification Program visit www.SpaceCertification.org. To hear the backstory on the space technology that the company adapted to improve sleep and some of the science behind how Tempur-Pedic foam works, listen to the Space4U podcast. For more information on Tempur-Pedic and its line of products, visit: www.tempurpedic.com.
Related Technologies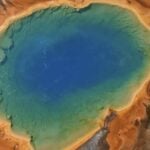 Inducted In: Consumer
 Nature's Fynd is a food company currently producing commercial meat and dairy substitute products. The protein-rich food is produced from a microbe originally discovered in geothermal springs in Yellowstone National Park. Researcher Dr. Mark Kozubal discovered this fungal microbe…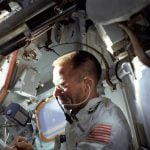 Inducted In: Consumer, Featured, Home, Recreation
If there is one model of space pens that single-handedly launched Fisher Space Pen into space, that would be the AG7 – Original Astronaut Space Pen. The creation of this pen took thousands of failed experiments, personal investment of hard-earned…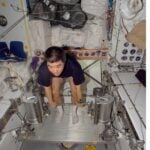 Inducted In: Consumer, Featured, Home, Recreation
Long stays in space, such as on the ISS, take a toll on the human body, as muscles atrophy and bones weaken and lose minerals. Astronauts have long used exercise equipment to help mitigate the effects of microgravity on their…