Space Commerce
Webinar and Speaker Series
Kelli Kedis Ogborn Interview with Joseph Horvath and Christopher Allen of Nova Space, Inc.
Category: Podcast Series
In this episode, join Kelli Kedis Ogborn, Vice President of Space Commerce and Entrepreneurship at Space Foundation, as she interviews Joseph Horvath and Christopher Allen, CEO and COO of Nova Space Inc., a digital online training and education platform dedicated to serving the space ecosystem.
Joseph has two decades of experience in space and astronautics with an extensive personal network across the space industry and the Department of Defense. While serving as a Marine Corps officer, he was the Marine Corps' Senior Space Operations Officer, leading professional development, training, education, policy, and exercise design. His educational background includes a Bachelor of Science in Astrophysics and a Master of Science in Space Systems Operations, as well as being a former Defense Advanced Research Projects Agency Fellow. His published work in multiple journals includes, "A Hybrid Routing Protocol for Space Based Networks", "Space Operations for the Warfighter", and "The Marine Space Support Team Concept". Joseph brings extensive leadership and management experience with a focus on agile practices and developing successful teams.
Chris is a sought-after User-Experience (UX) designer, Instructional Designer, and Agile speaker and trainer with more than 15 years of experience leading the development of cutting-edge digital products and services. He is passionate about creating a shared vision among teams of stakeholders, sales professionals, engineering talent, quality assurance, and support staff. Chris has worked with fortune 500 executives on multi-million-dollar projects, managing remote teams, international business, and sales of successful businesses. His mentors include former CEOs and Chief Architects at Macromedia, Adobe, Microsoft, and Select Comfort.  
Presented by: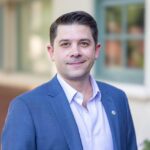 Joseph Horvath
CEO, Nova Space, Inc.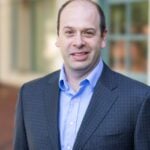 Christopher Allen
COO, Nova Space, Inc.