Education
---
Discovery Center Offers STEM Resources for Students
Written by: developer
As the end of the school year approaches, educators are quickly scheduling excursions to the Space Foundation Discovery Center in Colorado Springs, the region's only space, science and technology attraction and education facility.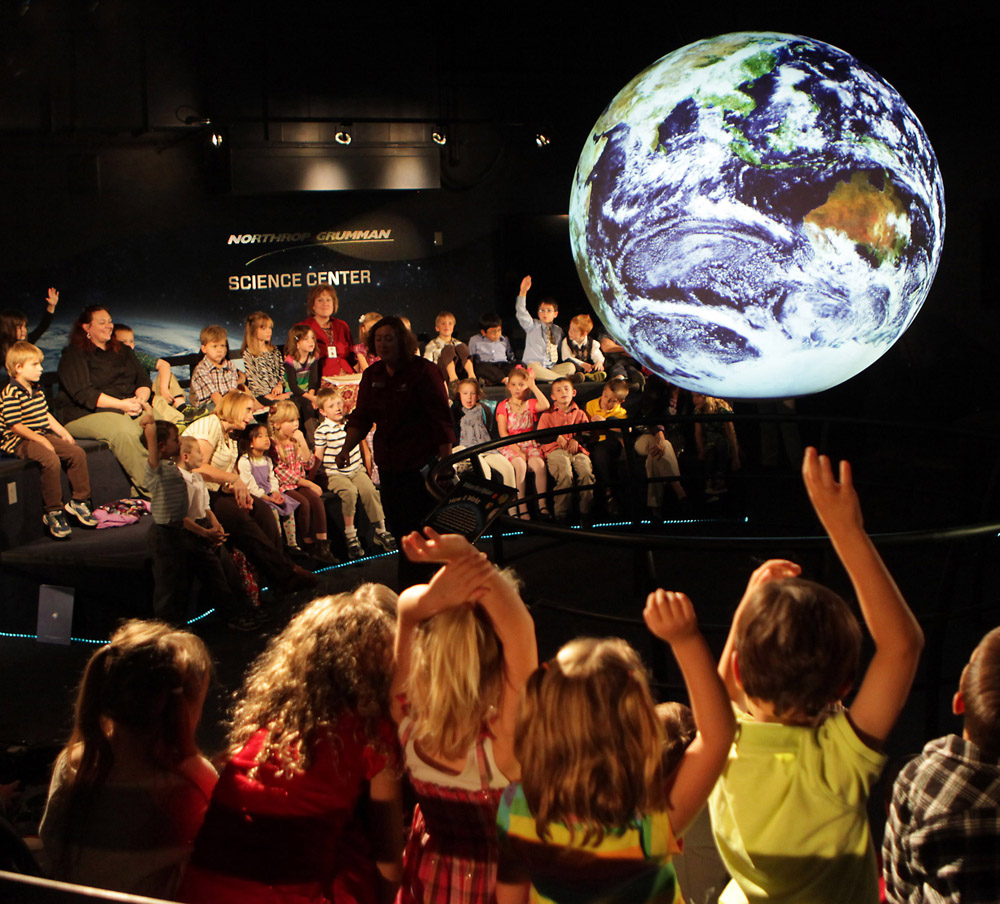 The Center features the standards-based "Discover the Universe" program, with Science on a Sphere® (SOS) as the centerpiece of these science, technology, engineering and mathematics (STEM) lessons.
The Discovery Center's SOS is located in its Northrop Grumman Science Center, and uses special software, satellite imagery and four projectors to render images onto the global surface that provide dramatic, full-motion views of the Earth, Sun, moons and planets in space. The more than 360 datasets available for classes and public viewing range from simple projection to programs featuring images combined with multiple layers of data. There are graphic depictions of ocean currents and temperatures, volcanic and tectonic activity, hurricanes and tsunamis, polar ice, air traffic patterns and a wide variety of natural and man-made phenomena. After the SOS presentations, learning is reinforced with hands-on student activities associated with the presentation.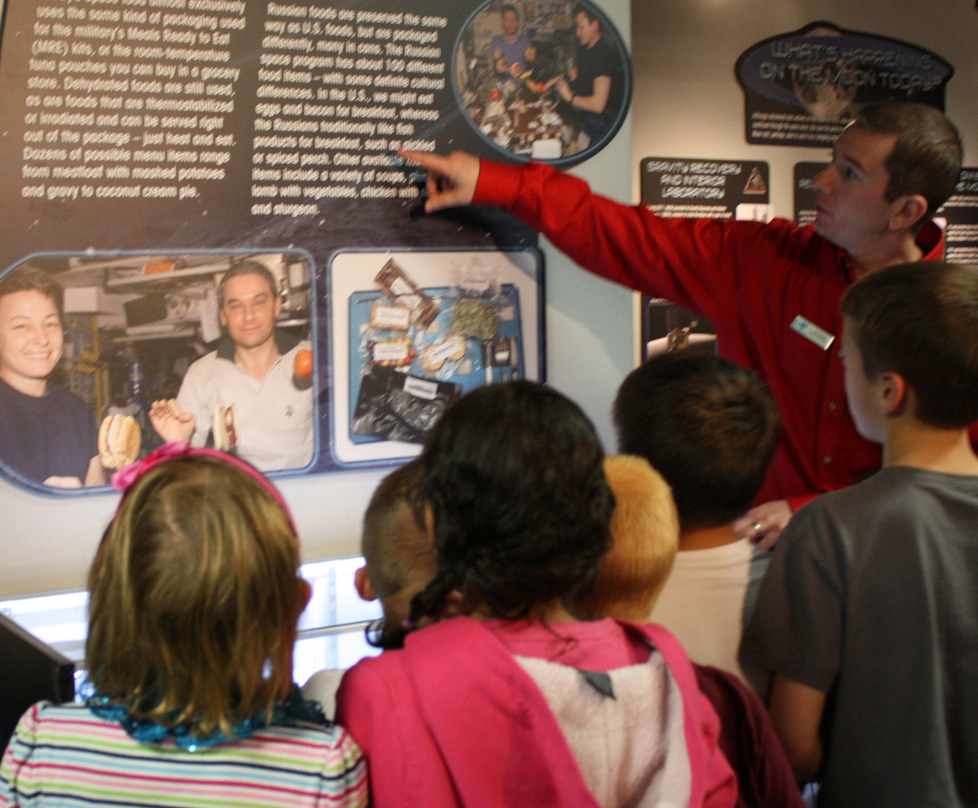 During March, more than 700 students from schools in Colorado, Kansas and Texas participated in Space Foundation education programs at the Discovery Center, including:
Anastasis Academy-Centennial, Colo., 4th and 5th grade
Copper Mesa Elementary-Highlands Ranch, Colo., 4th grade
Christian Family Educators, Colo., 4th grade
Byron P. Steel High School-San Antonio, Texas, AFJROTC
Ellicot School District-Ellicot, Colo., 4th and 5th grade
UPWARD Bound, Witchita State University, Witchita, Kan.
James Irwin Charter Middle School, Colo., 6th and 8th grade
Prairie Winds Elementary-Monument, Colo., 4th grade
Mountain Vista High School, Denver, Colo.
Hope Montessori Academy, Colo., 6th-10th grade
Cheyenne Mountain Child Development Center, Colo., kindergarten
Aspen Child Development Center of Fort Carson, Colo., kindergarten
During April, nearly 1,500 students are scheduled to visit the Discovery Center. Most of the April programs will feature the new "Discover the Universe: Voyage 1" program. For the Voyage 1 program, students not only participate in a presentation on SOS, a hands-on activity and a scavenger hunt in the gallery, they also receive a pre- and post- visit with a Space Foundation space education specialist at their school. These specialists are certified classroom teachers with classroom experience, and they help students get the most benefit out of their Discovery Center visit.
To find out more about these specialists and how they can engage students in your classroom, click here.
To schedule a school or group visit to the Discovery Center, click here.
This article is part of Space Watch: April 2014 (Volume: 13, Issue: 4).
---
Posted in Education