Global Space
---
Space Agency Spotlight: Mexican Space Agency (AEM)
Written by: developer
The Mexican Space Agency, or Agencia Espacial Mexicana (AEM), was formed in 2010, however the thought of a space agency was not a new concept for the Mexican nation. In the 1990's, the nonprofit organization, the Mexican Space Society (SEM) provided a proposal to establish the AEM. While nothing came to fruition in the 90's, another initiative to establish a national space program was started in 2005. After a several-year process, the agency was established on July 30, 2010.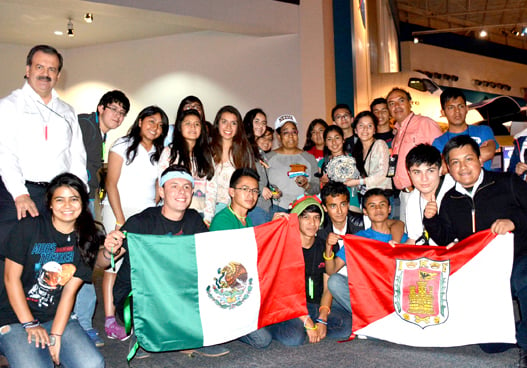 The AEM mission is to use space science and technology to meet the needs of the Mexican population and create jobs with high added value, driving innovation and development of the space sector and to contribute to the competitiveness and positioning of Mexico in the international community, using peaceful, effective and accountable space.
AEM will also be celebrating World Space Week (WSW) 2015, focusing the WSW theme of "Discovery" to "Discovering Mexico from Space." Museums, planetariums, universities and more will be supporting the development and dissemination of science, technology and innovation to children to help stimulate their curiosity for possible careers in science and technology.
To learn more about AEM, click here.
This article is part of Space Watch: October 2015 (Volume: 14, Issue: 10).
---
Posted in Global Space