Public Policy and Government Affairs
---
Biweekly Washington, D.C., Update for the Week Ending July 10, 2020
Written by: Hanh Le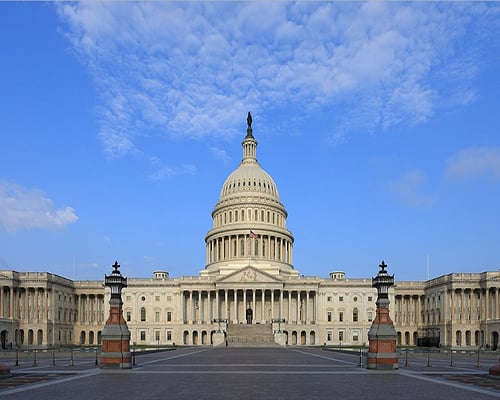 It was another busy markup week for House appropriators following last week's House Armed Services Committee's full markup of the FY2021 National Defense Authorization Act. For the space industry, the focus was on the FY2021 Commerce, Justice, Science Subcommittee appropriations bill for NASA and other agencies. For many appropriators, such as Reps. Jose Serrano (D-NY), Nita Lowey (D-NY), Martha Roby (R-AL), and Tom Graves (R-GA), this was their last subcommittee
markup before retiring.
Space Foundation Event Highlights
Space Policy Pod: Episode 5 – Dr. Bhavya Lal
Our new episode of the Space Policy Pod features Dr. Bhavya Lal.
Lal leads strategy, technology assessment, and policy studies and analyses at the Institute for Defense Analyses (IDA) Science and Technology Policy Institute for the White House Office of Science and Technology Policy, the National Space Council, and other federal space-oriented organizations including NASA, the Department of Defense, and the Intelligence Community.
 Space Industry Updates
 Space Policy Updates
Additional Space Foundation Resources
The latest Space4U Podcast episode features Paul Lockhart – former NASA Astronaut who piloted the STS-111 and STS-113 missions aboard the Space Shuttle Endeavor.
Online learning, lesson plans, and video lessons for students grades K–12 are available at the Discovery Center website.
Space Legislation Updates
FY2021 House Commerce, Justice, and Science Subcommittee Appropriations
The House Appropriations Committee's press release and text of the bill were released on
July 7.
The committee rejected NASA's budget increase request. Instead, the bill would fund NASA at FY2020 levels, with $22.6 billion ($3 billion less than requested).
The bill would provide $628.2 million for a Human Landing System (HLS), direct $403.5 million to the Europa Clipper mission, and increase Space Launch System (SLS) funding to $2.6 billion.
Space Trivia
Sixty-one years ago, Project Mercury astronauts completed disorientation tests on the Multiple Axis Space Test Inertia Facility (MASTIF), also known as the "gimbal rig." The simulator was composed of three tubular aluminum cages that travelled at speeds of up to 30 revolutions per minute to simulate "tumble-type" maneuvers during spaceflight. (Source: NASA)
---
Posted in Public Policy and Government Affairs