Public Policy and Government Affairs
---
Biweekly Washington, D.C., Update for the Week Ending November 13, 2020
Written by: Hanh Le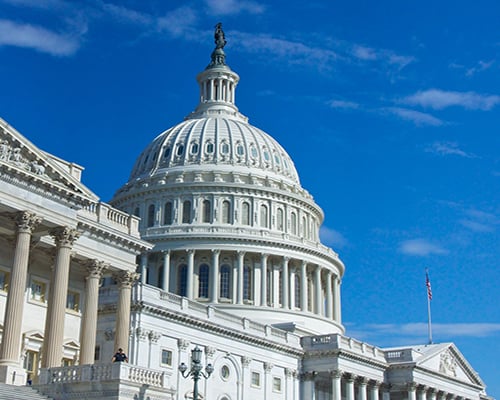 The Senate Appropriations Committee released the text of a dozen FY2021 bills this week in order to pass a large funding omnibus and prevent a government shutdown in December. However, it is unclear how much progress will be made in a lame duck session. Other priorities Congress must tackle include a coronavirus relief package and navigating a peaceful presidential transition. The Biden-Harris transition team also announced an agency review team for NASA this week, led by Ellen Stoffan.
Sign Up for Space Symposium 365
Space Foundation has launched Space Symposium 365, a year-round digital platform for learning, collaborating, and conducting business within the global space community.
Videos of interviews are available to view on demand for Space Symposium 365 subscribers.
Register here to learn more and join us for these upcoming events:

Wednesday, Nov. 18 — Panel: A Conversation with the ISS Expedition One Team
Thursday, Nov. 19 — New Generation Space Leaders Panel: "Unmute Yourself"
Tuesday, Dec. 9 — Panel: Workforce Perspectives
Other Highlights
Space Policy Pod: Episode 14 – Dale Nash, Virginia Space
Our latest episode features Dale Nash, CEO and Executive Director of the Virginia Commercial Space Flight Authority (VCSFA). He has 38 years of experience in the aerospace industry.
Nash headed the Kodiak Launch Complex in Alaska for six years prior to joining VCSFA. He has also served in senior management positions, working space shuttle launch operations and program development on the Orion program with United Space Alliance, Lockheed Martin, and Thiokol Corp.
Space Industry Updates
Space Policy Updates
Additional Space Foundation Resources
The latest Space4U Podcast episode features Dylan Taylor, Chairman & CEO of Voyager Space Holdings, a firm that acquires and integrates commercial space exploration enterprises, and founder of nonprofit Space for Humanity, which plans to send citizen astronauts into orbit on commercial spaceflights.
The Space Report Quarter 3 is available here.
Online learning, lesson plans, and video lessons for students grades K–12 are available at the Discovery Center website.
Further Reading
The Space Review | The Green New Deal for Space
By S. Mike Pavelec
The article discusses space technology as being essential for the future of the Green New Deal in supporting climate change research. It also discusses efforts to decrease the costs of space access through reusable launch technologies and by utilizing resources on the Moon and Mars.
Space Trivia
Fifty-four years ago, on Nov. 11, 1966, Gemini 12, the last mission of the Gemini program launched Buzz Aldrin and Jim Lovell into orbit. (Source: Space.com)
---
Posted in Public Policy and Government Affairs