Public Policy and Government Affairs
---
Biweekly Washington, D.C., Update for the Week Ending January 15, 2021
Written by: Hanh Le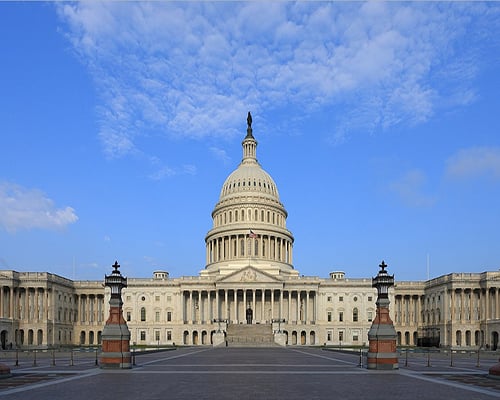 Welcome to the New Year, Space Foundation friends! We are looking forward to working with our partners and friends (new and established) this year, and we're also excited to bring even more new and informative programming to the space community.
Sign-up for Space Symposium 365
Register here to follow key events and discussion from industry professionals, 365 days a year.
Upcoming panels and speakers:

Jan. 26 — New Generation Space Leaders Panel: Unmute Yourself
Feb. 1 — Construction on the Moon
Feb. 3 — Lt. Gen. John E. Shaw, U.S. Space Force
Feb. 10 — Women in Space Series
Space Industry Updates
Space Policy Updates
Additional Space Foundation Resources
The latest Space4U Podcast episode features Lori Garver and Courtney Stadd, veterans of Presidential transition teams (from both Democratic and Republican administrations), to discuss the process and how it relates to the U.S. space program.
The Space Report Quarter 3 is available here.
Online learning, lesson plans, and video lessons for students grades K–12 are available at the Discovery Center website.
Further Reading
The Space Review | Can space bridge a widening partisan divide?
By Jeff Foust
The op-ed covers legislative efforts in the 116th Congress, with regard to the increasing partisan divide in passing legislation. The article examines how GOP members' challenge to the election results could potentially impact cooperation from House Democratic members on space policy issues.
Breaking Defense | The Most Overlooked Defense Stories of 2020
By Colin Clark
The article discusses stories that didn't get much coverage last year, such as the end of the Budget Control Act, and the Trump administration's efforts to bring NASA into closer relations with the military through a memorandum of understanding.
Space Trivia
Sixteen years ago, on Jan. 14, 2005, the European Space Agency's Huygens probe landed on Saturn's moon, Titan. (Space.com)
---
Posted in Public Policy and Government Affairs