Featured
---
Inventor Dean Kamen: A Special Space4U Video Interview
Written by: Space Foundation Editorial Team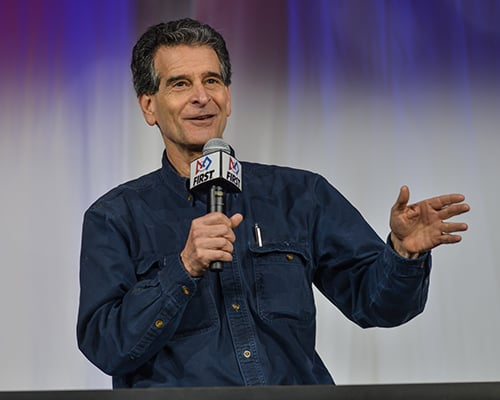 Inventors and creators are gamechangers. They not only revolutionize our lives, but there's an even more precious group of these people who also save lives. Dean Kamen is one of those revolutionary and unique people who does both.
Kamen is an engineer, inventor, and businessman who holds more than 1,000 patents. He is best known for inventing the product that eventually became known as the Segway PT, an electric, self-balancing human transporter with computer-controlled stabilization and control systems. His company Auto Syringe manufactures and marketed the first drug infusion pumps. His company DEKA also holds patents for the technology used in portable dialysis machines, an insulin pump, and an all-terrain electric wheelchair known as the iBOT.
From enhancing health care and human mobility, to generating new means of providing people with clean water and shaping a new generation of STEM talent, Dean's work, genius and generosity have touched every continent on Earth. And now he's reaching beyond…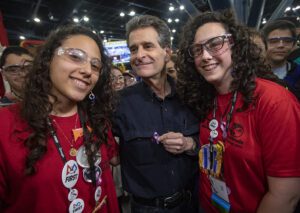 In a first for Space Foundation's Space4U podcast, we share a video of our interview with Dean discussing his thoughts on the state of STEM education today, and how his organization FIRST is shaping a new generation of talent to tackle big problems and make bold differences in today's and tomorrow's world.
In our conversation Dean also touches on who his favorite inventor is, his thoughts on this new era of space exploration, and the advice he has for aspiring inventors.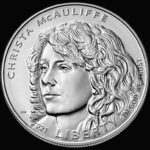 We also get exclusive insight into the behind-the-scenes efforts that made the U.S. Mint's 2021 Christa McAuliffe Silver Dollar possible. It was a labor of love and persistence that involved Kamen's own family in honoring the legacy of America's first teacher in space.
Introductory and closing music: Paint the Sky by Hans Atom © Copyright 2015, licensed under a Creative Commons Attribution (3.0) license. http://dig.ccmixter.org/files/hansatom/50718 Ft: Miss Judged
PART ONE

PART TWO
---
Posted in Featured