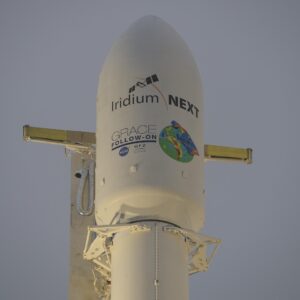 Inducted individuals:
Jeffery R. Anderson, Chief Systems Engineer, Space Intelligence Systems - Harris Corporation
Joseph Downey, Telecommunications Engineer - NASA Glenn Research Center
Sandra K. Johnson, Senior Communication Systems Engineer - NASA Glenn Research Center
Thomas Kacpura, Program Manager - NASA Glenn Research Center, Advanced Space Communications
Richard D. Lilley, P.E., Chief Systems Engineer, Space & Intelligence Systems - Harris Corporation
Kevin Moran, Program Manager, Space & Intelligence Systems - Harris Corporation
Richard C. Reinhart, Chief, System Architecture & Analytical Studies Branch -- NASA Glenn Research Center
Inducted organizations:
NASA Glenn Research Center
Harris Corporation
Communication devices, such as smart phones and radios, rely on electromagnetic spectrum, particularly the "S-band" portion to transmit data. Given the growing use of these technologies, the S-band has become congested with many users. This is a challenge for space missions especially given the huge amounts of data that must be rapidly delivered to Earth from satellites, spacecraft or the International Space Station (ISS). Traditionally, the signal processing platforms that do the work of transmitting data from space infrastructure are usually custom-made to suit a specific mission. Unfortunately, mission realities and priorities can change during a mission life, but hardware cannot be changed after launch.
What's needed? More access to electromagnetic spectrum and greater flexibility in how space-based hardware operates. For scientists at NASA's Glenn Research Center and Harris Corporation, the answer was a new technology using the "Ka-band" portion of the spectrum, whose functions and waveforms can be adjusted by changing the software that controls the hardware. Similar to how a smart phone can be updated to add new "Apps" to perform functions utilizing the existing phone.
The result was the Ka-Band Software Defined Radio (SDR), which used a modular hardware design with reconfigurable processors to create a technology that delivers much higher data transmission speeds for space-based infrastructure. In 2012, SDR was launched to the ISS as part of the Space Communications and Navigation (SCaN) testbed to validate the ability of 3rd parties to upload new Apps after launch. It was successful and is still used today on the ISS.
Following this achievement, Harris Corporation developed a commercial version of their SDR technology called Harris AppSTARTM. Harris offers this standardized SDR hardware with software and firmware that is customized and uploadable, even after launch, for each customer's mission. There are more than 250 of these radios used in space today, including the Iridium NEXT satellite constellation containing Harris-developed hosted payloads for the Aireon space-based aircraft monitoring system, tracking aircraft in real time; and the exactEarth maritime ship-tracking service.  Another technology making the world better connected.
Related Technologies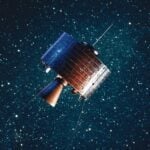 Inducted In: Communications Technology
 In 1961, NASA awarded a $4 million contract to the Hughes Aircraft Company to design and build the first geostationary satellites. The three satellites, known as Syncom 1, 2, and 3, were individually launched in 1963 and early 1964,…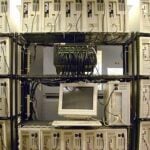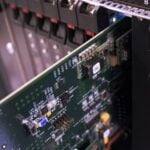 Inducted In: Communications Technology, Featured
Compunetix was founded in 1968 as a small contract-services technology provider. In 1987, they won a contract to deliver a digital voice switching system for NASA that would accommodate the agency's wide range of communication needs. At the time, NASA's…