Spotlight
---
Space Foundation Hosts Second China Delegation
Written by: developer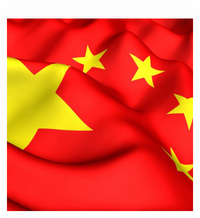 In November, the Space Foundation led our second delegation to visit space facilities in Beijing and Shanghai, China. The visit was at the invitation of the China Aerospace Science and Technology Corporation (CASC), which sent a group to the Space Foundation-hosted 27th National Space Symposium last April.
Led by Space Foundation Senior Vice President - Strategic & International Affairs Steve Eisenhart, the delegation comprised:
James H. Crocker, vice president & general manager, Sensing & Exploration Systems, Lockheed Martin Space Systems Company
John P. Mulholland, vice president and program manager, Commercial Programs, Boeing Space Exploration
R. Joseph (Joe) Cassady, deputy for Washington operations, Aerojet
Jerrol (Jay) Littles, director of advanced programs, Pratt & Whitney Rocketdyne
Alanna Krolikowski, Ph.D. candidate in political science specializing in space policy, University of Toronto
The visit included:
A meeting with Zong Ye, an official with the China Manned Space Engineering Office (CMSEO), who had served as lead interpreter for the Space Foundation's previous visit to China in 2009 and for CMSEO's visit to the 26th National Space Symposium in 2010
A meeting with China Academy of Space Technology (CAST) officials headed by CAST President Dr. Yang Baohua and a tour of CAST's clean testing rooms
A visit to the China Centre for Resources Satellite Data and Application (CRESDA), where the group had a briefing by Vice Director General Dr. Min Xiangjun on the organization's 20-year history and current activities, including CRESDA's role in natural disasters, and a tour of the visitor center and control room
A visit to satellite operator Chinasatcom, including a tour of the control room
A traditional Chinese banquet hosted by China Great Wall Industry Corporation Vice President and General Manager Gao Raufei during which the Space Foundation presented hand- written thank you letters to China Great Wall Vice President Fu Zhiheng, who had given a special presentation to Colorado-area Mandarin language students during the 27th National Space Symposium
A meeting with the China Society of Astronautics (CSA), with which the Space Foundation has a memorandum of understanding covering expanded collaboration on space education, research, outreach and events
A visit to the China Academy of Launch Technology (CALT), including a briefing on the history of Long March launcher development and a visit to the Long March launcher assembly facility and a space museum
A dinner featuring traditional Beijing duck hosted by CASC President Dr. Ma Xingrui
A visit and tour of the Shanghai Academy of Space Technology (SAST), including a presentation about solar power/photo voltaic capability
A lunch hosted by SAST Assistant President Luo Jian
According to Eisenhart, the visit provided an opportunity to continue to build vital relationships with a variety of space organizations in China. "The consistent theme throughout the visit was a desire for transparency and collaboration for mutual benefit," said Eisenhart. "There was recognition of the limits current politics and regulations place on the degree to which we collaborate, but both our delegation and the organizations we visited expressed belief that opportunities that don't compromise technology or national interests should be explored."
To read Space Foundation Chief Executive Officer Elliot Pulham's The View From Here column on relationships with China, click here.
This article is part of Space Watch: December 2011 (Volume: 10, Issue: 12).
---
Posted in Spotlight