Year In Review (archive)
---
Annual Report: Space Awareness
Written by: developer
The Space Foundation flagship awareness programs are Space CertificationTM and the Space Technology Hall of Fame®.
Space Certification
Space Certification demonstrates how space technologies improve life on Earth and makes space more interesting and accessible to everyone. Products and services that display the Space Certification seal are guaranteed to have stemmed from or been dramatically improved by technologies originally developed for space exploration or to have significant impact in teaching people about the value of space utilization.
In 2011, ten innovations and products were added to the list of Space Certification partners:
**Space Technology Hall of Fame inductee
Space Technology Hall of Fame®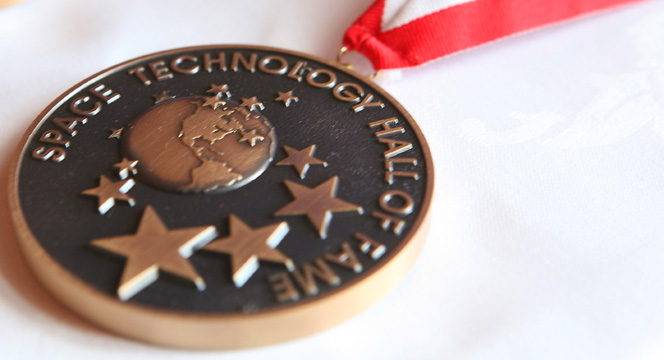 The Space Technology Hall of Fame® increases public awareness of the benefits of space exploration and encourages further innovation. To date, we have inducted 65 technologies and honored hundreds of organizations and individuals who transformed space technology into commercial products that improve the quality of life for all humanity.
Two diverse technologies were inducted into the Space Technology Hall of Fame in 2011:
For the full story, you can now see Quantum Leap: 2011 Annual Report on the Space Foundation's brand new website. Just click here, click the Annual Report cover on the left and enjoy.
This article is part of Space Watch: February 2012 (Volume: 11, Issue: 2).
---
Posted in Year In Review (archive)