Report from Headquarters
---
Northrop Grumman Science Center to Open this Fall
Written by: developer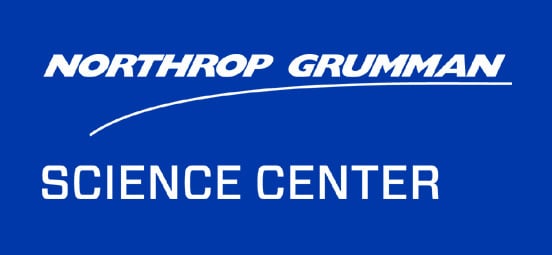 The grand opening is approaching for the Northrop Grumman Science Center, the first major component of the Space Foundation's Visitors Center, which is under development at 4425 Arrowswest Drive in Colorado Springs, Colo.
During July, walls, doors, carpet, lighting, seating and, most important, the centerpiece Science On a Sphere® were installed. The Space Foundation team even got into the action, performing some of the initial demolition (Human Resources Vice President Kathy Vinson is pictured right wielding a sledgehammer).
The final touches – including graphics and teaching equipment – will be installed this month, with everything on schedule for opening during World Space Week in early October.
Major Donation Enabled Rapid Construction
Northrop Grumman Corp. donated $375,000 to create the science center and teaching lab at the Space Foundation's Colorado Springs world headquarters. To be used for science, technology, engineering and mathematics (STEM) education programs for teachers and students and for community education outreach, the Northrop Grumman Science Center is suitable for pre-kindergarten through graduate-level courses, educator professional development, educational multimedia events and presentations for the general public.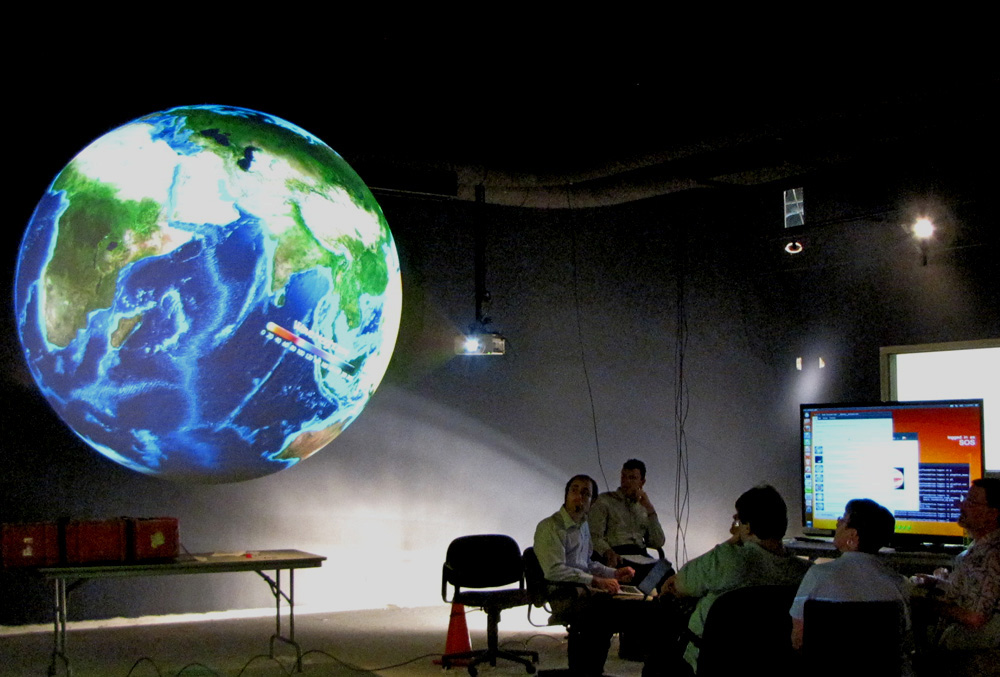 In addition to completing the physical installation, the Space Foundation has been preparing for the launch by undergoing Science On a Sphere training (pictured, left), developing and testing the first of what will soon be a full complement of PreK-12 standards-based Science On a Sphere curricula, developing programs for field trips and youth group visits and preparing to select and train volunteers to help with Northrop Grumman Science Center programs.
The announcement of the donation was made in mid-April, with a plan for rapid installation and completion so that programs could be offered this school year; everthing is on track to accomplish that goal.
Northrop Grumman Science Center Extends Space Foundation Community Reach
The new facility extends the capabilities of the Space Foundation's education enterprise, which offers space-themed, standards-based education programs to teachers and students. Programs include:
Learn more about Space Foundation education programs by visiting discoverspace.org/education.
This article is part of Space Watch: August 2012 (Volume: 11, Issue: 8).
---
Posted in Report from Headquarters