Education
---
DeBates Speaks at STEM Center Opening
Written by: developer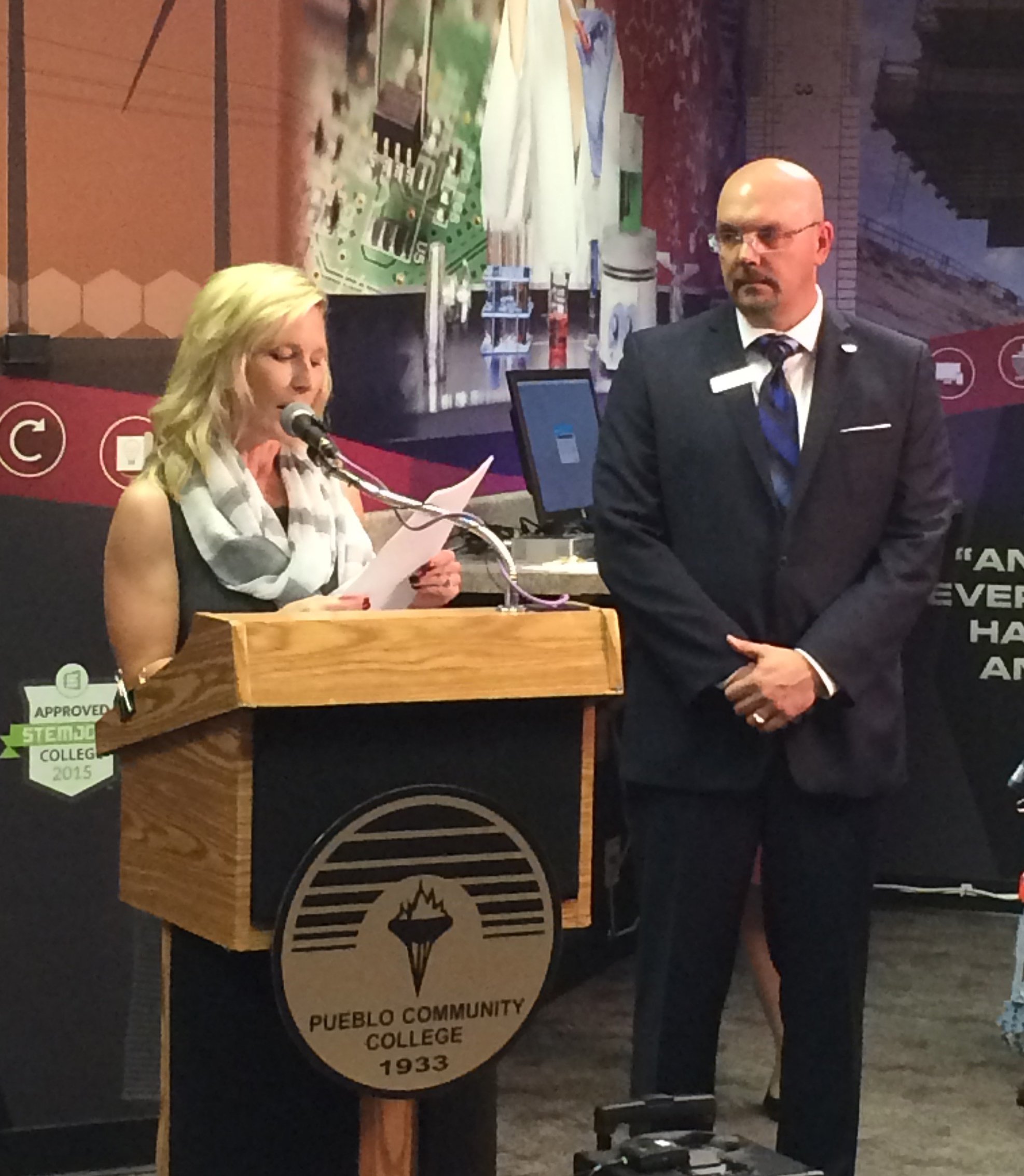 by Elias Molen, Space Foundation Space Education Specialist
Bryan DeBates, Space Foundation Senior Director – Education, was one of a few people honored to give a brief speech for the ribbon-cutting of a new STEM Center at Pueblo (Colo.) Community College (PCC) on Oct. 2. The science, technology, engineering and math (STEM) center will offer students of PCC, as well as youth of the community, access to cutting-edge technology and the training that the next generation so critically needs.
This emphasis can be seen in one of the three mission statements for the center: "To provide rigorous, but fun hands-on instruction and technological tools necessary for STEM student success."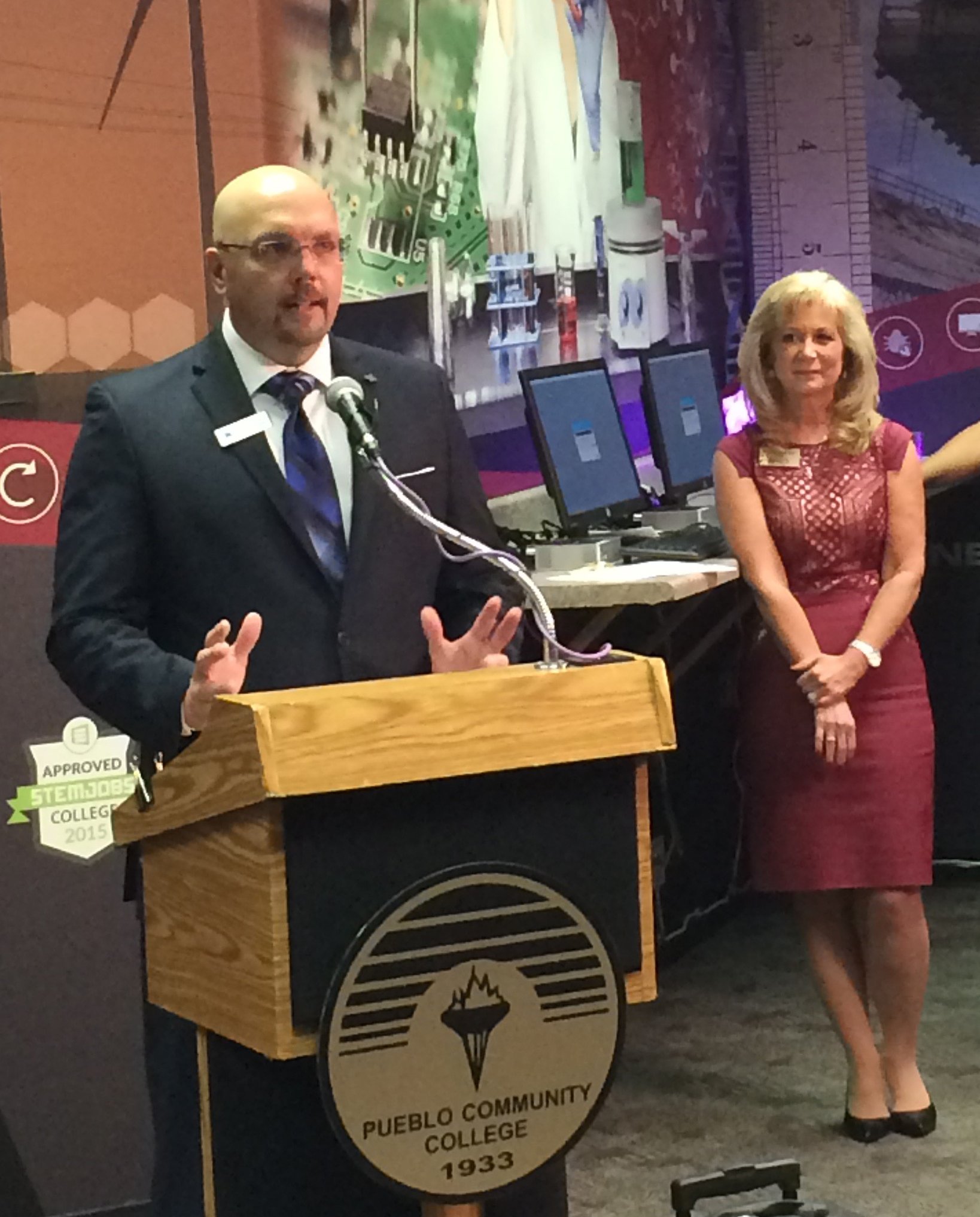 More than 50 people were in attendance, and the STEM center was buzzing with excitement and the hum of robots, 3D printers, quadcopters and mini-computers. Several people commented on the impressive support the STEM Center received.
In his comments, DeBates said, "The STEM Center is a wonderful example of the type of education we try to bring students at the Space Foundation. It is a privilege to work cooperatively with the staff of PCC, and we look forward to seeing how we can collaborate more with them in the future."
DeBates was joined by award-winning, local entrepreneur and inventor Diana Hall, as well as Dr. Shannon Snellings, Dr. Patty Erjavec, president of PCC, plus the CEO of the Pueblo Latino Chamber of Commerce, Steven Trujillo.
The events for the day were organized and led by Joey Matthews, Director of STEM Career and Technical Education at PCC, and Erin Hergert, Director of Marketing and Communications. Learn more about the PCC STEM Center here.
Read about Space Foundation STEM education outreach here.
This article is part of Space Watch: November 2015 (Volume: 14, Issue: 11).
---
Posted in Education