The View From Here
---
THE VIEW FROM HERE
Written by: developer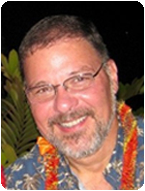 Hauoli makahiki hou!  That's Hawaiian for Happy New Year, and is as good a place as any to start The View from Here as we look out across the political and economic nebula of 2009.  Like a nebula, we know that 2009 will be giving birth to new things where the space community is concerned – it's just too early to know for sure what they will be.
I'm writing this column in the waning hours of 2008.  On holiday, home in Hawai'i, I'm oddly reminded of the rise of commercial space and the boom-and-bust cycles of government space programs.  Near Ka Lae, the southernmost tip of land in the United States, on a 19-acre parcel that once belonged to my family, sits the Hawai'i-South Point operating site for Universal Space Networks (USN).  USN provides commercial, off-the-shelf satellite command, control, and communications capabilities to civil, commercial, and government space operators alike.  When my family first sold the land to USN, the company erected a single large transceiver dish and a portable office/command center trailer.
Located smack in the center of the Pacific, the USN operations center was in one heck of a strategic spot. And, now, a few years later, the site is booming.  There are now two large transceiver dishes, several smaller dome-covered installations, a little farm of antennae, permanent offices, and support facilities.  Surrounded by hundreds of thousands of acres of ranch lands, the USN site provides a striking visual reminder of what the Space Foundation reported in 2008, that, as of 2007, commercial space activities had grown to more than 70 percent of the global space economy, and they were continuing to grow despite overall government budgets remaining flat.
In particular, direct-to-consumer broadcasting and GPS-related consumer applications were booming in 2007, with 19 percent growth in the former category and 20 percent growth in the latter.  This pattern of commercial sector growth and stagnant government spending has been largely consistent since 1996, the year in which commercial space first edged past government space in terms of total revenues.
With the countdown clock now running on 2009, there are two key indicators of flight readiness for this industry that we'll be watching like an astronomer with a brand new telescope:
 First, what is the true impact of the global economic meltdown on both short-term gains and long-term trends in the commercial space sector?
Second, how will the new administration and Congress deal with space issues – as costs to be cut for short-term savings or as investments to be made for long-term gain?
The first question troubles me because, as a lifelong space cadet and professional Champion of the High Frontier, I've always been an early adopter of consumer space solutions like satellite television, satellite radio, commercial remote sensing imagery (both pre- and post-Google Earth™) and so on.  We want these things to succeed.  But I'm pretty concerned about a couple of developments in 2008, and I am more than a little anxious about what The Space Report 2009: The Authoritative Guide to Global Space Activity will reveal about our industry in 2008, when we release the book at the National Space Symposium.
A principal concern is the effect of the global economic meltdown on consumer spending, especially for big-ticket items such as automobiles.  Nobody needs to be told what trouble Detroit is in these days.  But what we haven't measured yet is how Detroit's woes might translate into reduced commercial space sales.  A lot of the new satellite radios manufactured in 2007 went into new cars.  A lot of the GPS chipsets went into automobile navigation units, both OEM and aftermarket.  Will gains in factory-ready satellite radio consumer and GPS products offset the downtrend in automotive-related sales?
And what about the effect of the Sirius-XM merger and the advent  of the Internet-based Slacker™ personal radio platform – which allows every consumer to create his own personalized radio station and pack it around in an elegant, pager-sized Slacker™ G2 device? Slacker is potentially an iPod slayer and, unless Sirius-XM can meet consumers' increasingly sophisticated programming demands, a Sirius-XM slayer.  Our household is transitioning from three satellite radios to three Slacker™ G2s, with intent to allow even our factory-installed OEM satellite radio subscriptions to lapse.  With all its other worries, can Sirius-XM succeed?
Direct-to-consumer satellite television is another story.  Both DirecTV and, especially, DISH Network, have leveraged new commercial satellite capabilities to deliver mammoth HD programming options, and their innovation cycle with HD, next-generation receivers and DVRs, etc., seems to continue to track with digital technology's trend of exponential growth.    But, you do have to wonder how many more premium channels people are going to subscribe to as companies collapse and layoffs continue at record levels.
It seems to me that this is perfect environment for government to step in with investment – wise investment – in space.   This investment needs to be part of an overall national space strategy – one that should be much more achievable if President-elect Obama follows through on campaign promises to resurrect the National Space Council.  A national space strategy would, of course, be a gigantic document with limitless stakeholders and innumerable policy and funding permutations.  But I think, in a nutshell, it needs to have some pretty straightforward features:
First, it needs to free the space industrial base to compete internationally so that U.S. companies can fairly take advantage of the growing commercial markets for space infrastructure and services.  And, yes, that means a summary execution and all-out re-invention of ITAR.
Second, it needs to stimulate innovation and jobs in the government sector, and that means a recapitalization of our war-weary space infrastructure and the start-up of new R&D programs that can create leapfrog technologies.
Third, it needs to engage the public and re-inspire a new generation of explorers to become well-educated and globally competitive.  That means significant new investment in NASA and NOAA, and bold, visionary programs. . . programs that can galvanize and mobilize the nation in these difficult times the way Apollo did during the 1960s, when civil rights anguish and Vietnam War divisiveness were as debilitating as the current economic morass.
If we're to proceed along those lines, it means that government space programs need to look somewhat different than they have in the past.  And this takes me back to the thriving, growing USN facility near Ka Lae – or, rather, it takes me nearby.  A few miles to the south, at the edge of Kahuku Pali, a cliff overlooking the Pacific, sits the rusted-out remains of a former U.S. government tracking station.  It was built for the Mercury, Gemini, and Apollo space programs and at its zenith employed hundreds of U.S. government personnel to operate a giant, gleaming white space transceiver dish.  Today, all that remains is the skeleton of a rusted-out, corrugated iron and steel frame building, the gargantuan concrete pedestals where the dish once sat, and some old electrical power transformers.  Built at tremendous expense, used briefly, abandoned in place.
Let's not build government space programs that way any longer. Let's liberate our companies to compete, and then harvest the market efficiencies to buy commercial, off-the-shelf solutions to everything – including operations – that those companies can provide.  Let's focus our government investment in blazing new trails, developing new technologies, inspiring new generations.
The Next Space Age starts with us.
The Space Foundation believes that so strongly, that we've chosen The Next Space Age as the theme for our silver anniversary, 25th National Space Symposium, March 30-April 2 at The Broadmoor Hotel in Colorado Springs, Colo.
I hope you will be part of The Next Space Age, and wish you a Hauoli Makahiki Hou 2009!
This article is part of Space Watch: January 2009 (Volume: 8, Issue: 1).
---
Posted in The View From Here