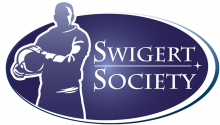 Space Foundation founders – both friends and colleagues of former NASA Astronaut Jack Swigert – formed the Space Foundation as a nonprofit organization in March of 1983; founded, among its other purposes, to honor Swigert's memory.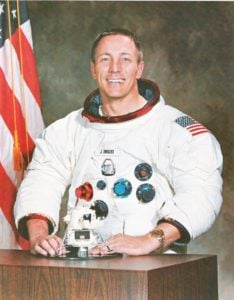 We have endeavored to do that, establishing the John L. Jack Swigert Award for Space Exploration in 2004 and dedicating space within the Space Foundation Discovery Center in 2014 to him. And now we have another way to carry on this tribute to his legacy.
We are pleased to announce the founding of the Space Foundation Swigert Society. Created to bring together folks as passionate about space as Jack Swigert and our founders, it is a group of annual leadership investors. At the giving level of $1,300 or more annually, in remembrance of Apollo 13's extraordinary mission and crew, you can join us in inspiring the world and future generations to seek challenge, explore the unexplored, and gain a greater understanding of the universe in which we live. Investors in Swigert Society make significant and innovative opportunities a reality by providing funds that jumpstart key efforts where other funding is not always readily available. It allows maximum flexibility to meet needs in real-time and advance efforts toward achieving our mission.
As a member of the Swigert Society, you will receive insider updates and communications on the latest happenings in the space industry, an opportunity to network and socialize with other passionate members, and an exclusive lapel pin. In addition to these benefits, you will always receive a year-end report of how your valued dollars were used and the impact they made.
Fifty years ago, Jack Swigert and the entire Apollo 13 team demonstrated that humanity can do whatever it sets its mind to. With your support, we believe that we still can.
Swigert Society - Young Leaders
A leadership giving program designed for those aged 35 and younger
Invest. Engage. Make a Difference.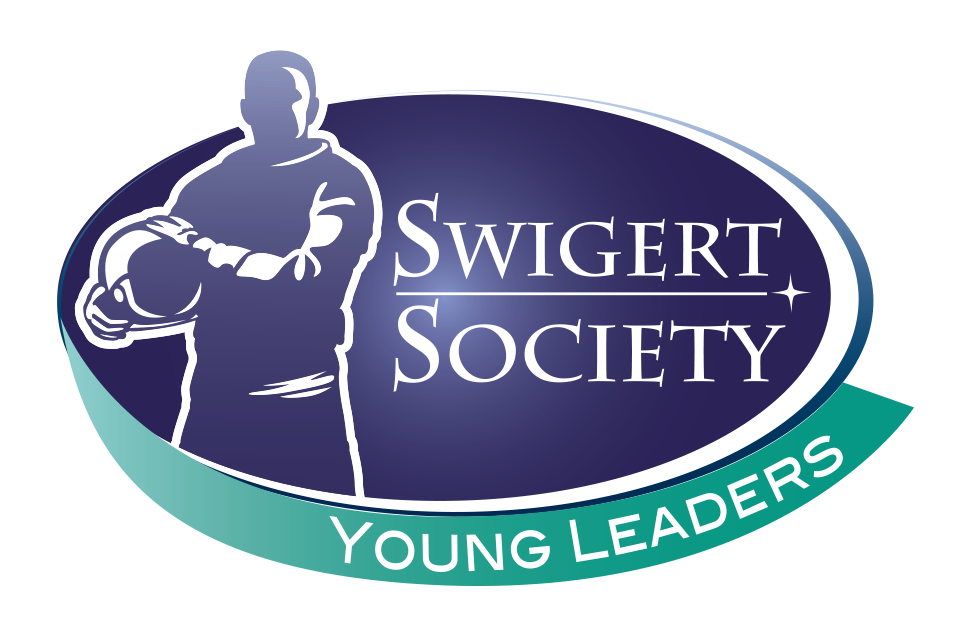 Gain valuable connections. Become a stronger leader. Have an impact. Invest in the future of space. Swigert Society Young Leaders are tomorrow's aerospace, science, and technology leaders – and philanthropists.
Leaders understand that giving back to the community and organizations they are passionate about drives innovation and provides us with a greater future. But, you don't have to wait until you're well into your career or retirement age to be a leadership investor.
Help make innovative opportunities a reality at just $250 annually, or $21 a month. It is within the reach of budding professionals to become leadership investors…TODAY! Receive special communications and invitations, an exclusive lapel pin, and discounts on events and products – plus, network with other like-minded members and Swigert Society leadership investors.
Join now and become a part of an emerging group of new leaders.
Become part of a galaxy of sustained donors by joining the Constellation Club today!
We're all bright points in a galaxy.
Connected to one another, we can create something bigger than we could on our own.
Creating Collective Impact
Monthly donors come together like stars in the sky to form constellations for impact and change.
Making a World of Difference
Your monthly gift will support a myriad of Space Foundation solar systems, such as Education, International Relations, Public Policy, and the New Generation program.
Inspiring a Better Tomorrow
For as little as $10 a month or more, you can be part of a collective that will drive your passion further and make a cosmic difference in the lives of countless others.
Creating Immediate Change
Your monthly contribution goes to work instantly by building upon a collective of like-minded donors, and amplifies Space Foundation's impact – and we'll be sure to tell you all about it!
Join today! Simply select "Monthly donation" when completing your gift transaction and witness the exponential impact your recurring contribution creates! Rest assured that your sustained gift is a worry-free way to support Space Foundation – you'll never need a reminder to give again, and you can cancel at any time. You will also receive a year-end tax receipt to ensure that tax season is hassle-free.
Be a star and join the Constellation Club to start making an impact today!