In the year the world celebrates the 50th anniversaries of the Apollo program's greatest achievements, it will the next 50 years that will create even greater inspiration and opportunities, with more people, industries, and countries participating in the adventure of space.
At 9:00 a.m. January 30, 2019 (EDT), at The National Press Club in downtown, Washington, D.C., Tom Zelibor, Chief Executive Officer of the Space Foundation—the world's premiere organization dedicated to inspiring, educating, connecting and advocating for the global space community—will offer remarks highlighting the roles, challenges and opportunities that space plays for our national, economic and educational security. In addition, Mr. Zelibor's remarks will explore the critical roles that our public and private sectors, students, teachers, taxpayers, investors, and entrepreneurs will have in the next great human adventure in space.
The State of Space 2019
When:
Wednesday, January 30, 2019
9:00 a.m. EDT
Where:
The National Press Club
529 14th St. NW, 13th Floor
Washington, DC 20045
9:00 a.m.
Welcome and Introduction
Thomas Dorame
VP–Washington Strategic Operations, Space Foundation
9:05 a.m.
State of Space 2019 Address
Tom Zelibor
Chief Executive Officer, Space Foundation
9:30 a.m.
Industry Panel—Reflections and Discussions
Moderator:
Jeanne Meserve
Principal, Jeanne Meserve Inc.
Panelists:
Rebecca Cowen-Hirsch
Senior Vice President, Government Strategy & Policy, Inmarsat
Allen Herbert
Vice President, Business Development and Strategy, NanoRacks
Andrew Rush
President & CEO, Made In Space, Inc.
Courtney Stadd
Director, Government Affairs, Vector-Launch
10:20 a.m.
Audience Q&A
10:35 a.m.
Adjourn
Thomas Dorame
VP–Washington Strategic Operations, Space Foundation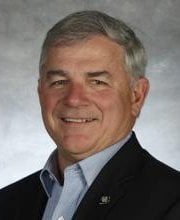 Contact: Rich Cooper
VP Strategic Communications & Outreach, Space Foundation