Report from Headquarters
---
MBA From Space!
Written by: developer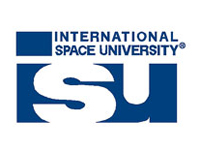 A dozen participants from 10 different countries, including the Space Foundation's Vice President – Education Iain Probert, have completed the first stage of the International Space University's new Executive MBA program, which merges the specificities of a traditional MBA with space applications. The 18-month program includes both distance learning and four two-week residential "modules."
The classes cover space-related areas of finance, economics, business law, policy, and project management. The first module, conducted in early June at ISU's central campus in Strasbourg, France, provided financial and economic baseline concepts and a technical and organizational overview of the space sector. Students will attend additional modules conducted in partnership with the International Business School on the Isle of Man, The Space Policy Institute of George Washington University in Washington, D.C., and the Space Foundation in Colorado Springs, Colo. Following the formal coursework, each participant will prepare a thesis and defend it at a final session at ISU's central campus.
The students came from a variety of backgrounds and employers, including large aerospace companies, government space agencies, small- and medium-size space-related organizations, and consulting firms. They are expected to graduate in December 2010.
This article is part of Space Watch: July 2009 (Volume: 8, Issue: 7).
---
Posted in Report from Headquarters