Report from Headquarters
---
Levin Appointed to Defense Board
Written by: developer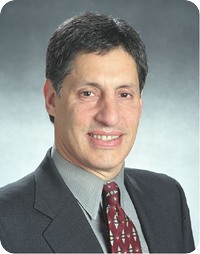 Space Foundation Board of Directors treasurer Lon Levin has been appointed by the Department of Defense (DoD) to serve as a member of the 2010 Defense Business Board.
The Defense Business Board, a federal advisory board, conducts studies and provides the secretary and deputy secretary of defense advice on best business practices as they pertain to the DoD.
The board comprises members selected from large-enterprise businesses with expertise in governing large, complex, private sector corporations or entities. They are recognized for their top-level, global business experience in the areas of executive management, corporate governance, audit and finance, human resources and compensation, economics, technology, and health care.
Michael J. Bayer continues to serve as the Board's chairman, with John B. Goodman serving as vice chairman. Members include: 
Levin, a Space Foundation Board member since 2004, is on his second term as treasurer and is a member of the Finance Committe, Nominating Committee, and Executive Committee. He is moderating the The Next Big Thing panel at the 26th National Space Symposium.

This article is part of Space Watch: Februrary 2010 (Volume: 9, Issue: 2).
---
Posted in Report from Headquarters