Partner News
---
OEL Launches Utility Base Layers: Structurewear Powered by Outlast® Technology
Written by: developer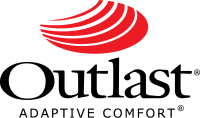 BOULDER, Colo. (Oct. 12, 2010) – Outlast Technologies, leader in heat management and moisture reduction in performance wear, announces new licensee OEL Worldwide Industries is launching Structurewear – an all-purpose line of base layers featuring Outlast® heat management technology.
Delivering superior comfort and performance, OEL Structurewear is designed to be worn under any work uniform, sports clothing, outdoor wear or business attire. The base layers offer triple the benefits with Outlast® technology: heat, odor and moisture management. Outlast® technology incorporated in the fabric works all day to keep the wearer comfortable while at work or during recreational activities.
Outlast is producing the base layers designed by OEL – a first for the company. "Our partnership with OEL is part of a new business strategy to better optimize Outlast's supply chain by going downstream with product development," says Mike Henshaw, Outlast director of operations. "Performance textiles is a growing industry and the ability to offer an Outlast® heat management solution to reduce perspiration is a benefit consumers will really value."
"We have learned that for most people, having to wear a uniform or gear all day leaves them feeling too hot to function effectively for an extended period of time," says Kevin McAlpin, director of sales and marketing for OEL Worldwide Industries. "In partnering with Outlast, we found a solution through the technology's heat and moisture management benefits. The base layers offer all-day comfort for better performance."
How Outlast® Technology Works
Designated as a Certified Space Technology by the Space Foundation and originally developed for NASA, Outlast® technology proactively manages heat to reduce discomfort from fluctuations in skin temperature.
Outlast® responds to changes in skin temperature by absorbing excess heat and storing it until there is a change in temperature, then releases it as needed. This continuous cycle allows the wearer to stay at a balanced temperature for everyday comfort, and more comfort means better performance.
OEL Structurewear Powered by Outlast® Technology – Available Now
48% Outlast® Viscose Fiber, 48% Cotton, 4% LycraTM
OEL Structurewear T-shirt  and Long Pants
Ideal for industrial; manufacturing; facilities support; maintenance; community: police, fire, utilities, waste management, postal workers; and recreation.
For more information and distributors, please contact Kevin McAlpin 1-800-818-2244 /
[email protected] or visit: http://oelstructurewear.com/.
ABOUT OEL WORLDWIDE INDUSTRIES
OEL Worldwide Industries is a small business that has for the past 20 years supplied the Telecommunications, Electrical, Utility, Power and Transmission, Fiber Optics and CATV Industries. Based in Palmer Lake, CO, the company is a leader in the development, manufacturing and distribution of Arc Flash Clothing and Double Insulated Tools. As one of the premiere makers of specialty clothing used in extreme work conditions, OEL Worldwide Industries is dedicated to making performance wear more comfortable. For more information, visit http://oelstructurewear.com/.
MORE ABOUT OUTLAST TECHNOLOGIES, INC.
Outlast Technologies, Inc., a privately held U.S. corporation, is the worldwide leader in phase change materials and applications. Outlast® technology is the heat management technology originally developed for NASA that enables any textile to absorb, store and release heat. Outlast® technology pro-actively responds to changes in skin temperature to manage heat and reduce moisture for everyday comfort. For over 20 years, Outlast has been committed to the development of new fibers, fabrics and coatings incorporating phase change materials, expanding the use of Outlast® technology across more than 200 brands and a multitude of products in apparel, footwear, bedding, packaging and labels and accessories. For more information, please visit www.outlast.com.
###
Contacts:
Annie Coghill 303.832.2700, ext.202
[email protected]
Heather Manuel 303.381.2106
[email protected]
---
Posted in Partner News