Report from Headquarters
---
CEO Pulham Tours Charles County Schools
Written by: developer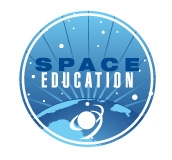 Space Foundation CEO Elliot Pulham recently toured Charles County (Md.) Public Schools to see first-hand how the teachers are using the lessons they gained from Space Foundation Discovery Institute classes. The Space Foundation has been providing professional development classes for Charles County teachers for the past four years.
Pulham said. "Education is so central to who we are," and added that the Space Foundation has done research on the effectiveness of introducing space into the classroom. "If you can make it about space, the students will be interested in what teachers are saying," Pulham said.
Charles County Public Schools Superintendent James Richmond said as the partnership with the Space Foundation continues, he wants to involve more students. "We have to grow children to have a love of math and science. Beginning with early childhood, we have to engrain in them that they can learn math and science. STEM is critical for higher learning skills," Richmond said.
See news coverage of Pulham's tour here.
This article is part of Space Watch: November 2010 (Volume: 9, Issue: 11).
---
Posted in Report from Headquarters