Report from Washington, D.C.
---
Space Foundation Welcomes New Research Analyst
Written by: developer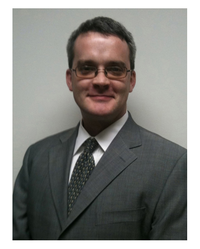 G. Ryan Faith, who has joined the Space Foundation as a research analyst, wrote extensively about space policy, and human spaceflight in particular, during his years at the Center for Strategic and International Studies (CSIS) in Washington, D.C. As a program manager for space initiatives at CSIS, he worked with the Space Foundation on a number of projects, such as the Global Space Development Summit in Beijing in 2008. He also brings experience gained as an editor for Jane's Defense Forecasts. Among his other duties, he will write and research for the 2011 edition of The Space Report.
He earned a B.A. degree in chemistry and mathematics, with minors in economics and business administration, from Dominican University, River Forest, Ill. He also has a Bachelor of Science degree in engineering mechanics from the University of Illinois.
The Space Foundation Washington, D.C., office can be reached at 202.618.3060.   
This article is part of Space Watch: November 2010 (Volume: 9, Issue: 11).
---
Posted in Report from Washington, D.C.