Partner News
---
Stevens and the International Space University Expand International Partnership
Written by: developer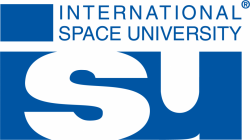 Hoboken, N.J. (Nov. 17, 2010) – To respond to the demand for an in-depth technical degree offering with a global perspective, Stevens Institute of Technology and the International Space University (ISU) have joined forces to offer a Graduate Certificate in Space Systems Engineering that can lead to either a Master's Degree in Space Systems Engineering or a Master's Degree in Systems Engineering.
"This program will allow experienced professionals to combine a robust technical education in space systems design and development with a holistic understanding of systems engineering principles, all in an international environment," said Dr Wiley Larson, Deputy Dean and Director of the Space Systems Engineering Program at Stevens.  Dr. Larson also served as head of engineering for ISU in Strasbourg, France, for two years.
ISU and Stevens signed a Memorandum of Understanding earlier this year to outline areas of collaboration in education, outreach, research, and professional development.
"Both Stevens and ISU have strong brands and this program builds on our mutual strengths by combining ISU's international reach and reputation for multi-disciplinary space systems with Stevens space systems technical integrity," noted Dr Michael Simpson, ISU President.  "As ISU is expanding its offerings to include business and engineering, Stevens is the perfect match."
"We also intend to collaboratively develop research opportunities in the area of systems and enterprise engineering and architecting, and systems and enterprise management and governance," said Dr George Korfiatis, Stevens Provost and Interim President.
The ISU-Stevens space systems engineering graduate program is the first of its kind in content, delivery method, and global reach.  Applications are due December 17, 2010, and the first on-line class is scheduled to begin on January 24, 2011.  The program is designed to enable on-site course delivery in multiple locations around the world.
About Stevens Institute of Technology
Founded in 1870 and celebrating 140 Years of Innovation, Stevens Institute of Technology, The Innovation University™, lives at the intersection of industry, academics and research.  The University's students, faculty and partners leverage their collective real-world experience and culture of innovation, research and entrepreneurship to confront global challenges in engineering, science, systems and technology management.
Based in Hoboken, N.J. and with a location in Washington, D.C., Stevens offers baccalaureate, master's, certificates and doctoral degrees in engineering, the sciences and management, in addition to baccalaureate degrees in business and liberal arts.  Stevens has been recognized by both the US Department of Defense and the Department of Homeland Security as a National Center of Excellence in the areas of systems engineering and port security research. The University has a total enrollment of more than 2,200 undergraduate and 3,700 graduate students with almost 450 faculty. Stevens' graduate programs have attracted international participation from China, India, Southeast Asia, Europe and Latin America as well as strategic partnerships with industry leaders, governments and other universities around the world.  Additional information may be obtained at www.stevens.edu and www.stevens.edu/news.
About ISU
The International Space University, the "gold standard in interdisciplinary space education," is a graduate school that conducts programs at its central campus in Strasbourg, France, and at locations around the world. ISU offers a unique core curriculum covering all disciplines related to space programs and enterprises — from science and engineering to business and management, and policy and law. ISU also provides short courses for professional development and life-long learning.
Since its founding on the campus of MIT in 1987, with noted author and visionary Sir Arthur C. Clarke as its first Chancellor, ISU has graduated more than 3000 students from 102 countries, many now in senior positions with commercial and government space-related organizations throughout the globe.   Additional information may be obtained at www.isunet.edu.
Caroline Schwob
International Space University               
External Relations Manager
Phone: +33 (0)3 88 65 54 55
[email protected]
Anide Jean
Associate Director, Outreach & Communications
Stevens Institute of Technology
Phone: (201) 216-8546
[email protected]
This announcement, made by a Space Foundation partner, sponsor or exhibitor, is posted for information purposes only and does not constitute an endorsement of the products, services, events, or companies it covers.
---
Posted in Partner News