Partner News
---
Rocky Mountain Tracking Offering Free Holiday Shipping
Written by: developer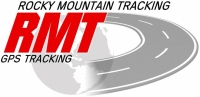 FORT COLLINS, Colo., (Dec. 10, 2010) – Rocky Mountain Tracking has a special holiday gift in store for customers who purchase a minimum of $100 of RMT products. From now until December 25th, receive free ground shipping on all U.S. orders by entering the discount shopping code: FreeShip. This discount also applies to orders that are placed by calling RMT's toll free number (888-242-0500).
Rocky Mountain Tracking products make great gifts for anyone on your list. RMT specializes in all kinds of GPS tracker devices ranging from fleet tracking gear to industrial equipment and personal tracking items. Both passive and active GPS tracking systems can be purchased through RMT. Rocky Mountain Tracking also provides all clients with RMT's exclusive NavIQ software that tracks, traces, and locates any vehicle or item instantly.
Two of RMT's most popular products, the Smart Tracker and the Tracking Key, can be purchased for less than $200. These products are both easy to install, easy to use, and highly effective. In addition, other RMT products can be purchased for under $300. If you need to buy a gift for someone who could use reliable theft protection or investment protection, an RMT GPS tracker device is a great choice.
RMT's GPS trackers have been repeatedly responsible for bringing a number of thieves to justice. This past October, an RMT tracker was able to trace the whereabouts of a stolen semi-tractor. In May of 2010, a golf cart that was equipped with an RMT Smart Tracker led authorities to a large grow-op. RMT GPS trackers can map the exact location of any vehicle at any time of day or night resulting in complete investment security.
As the only company to be certified by the Space Foundation, Rocky Mountain Tracking is one of the most trusted names in the GPS tracking industry. With more than 40,000 GPS tracking devices sold, RMT strives to provide customers with the best GPS tracking products and service you can count on.
# # #
Contact:
Brad Borst
Rocky Mountain Tracking Inc.
888-242-0500
This announcement, made by a Space Foundation partner, sponsor or exhibitor, is posted for information purposes only and does not constitute an endorsement of the products, services, events, or companies it covers.
---
Posted in Partner News