Report from Washington, D.C.
---
Update from the White House
Written by: developer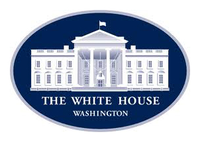 In July, the White House proposed comprehensive revisions to the U.S. Export Administration Regulations (EAR). The Department of Commerce (DOC) published in the Federal Register a new regulatory construct to deal with the transfer of items from the United States Munitions List (USML) that the President determines no longer warrant control under the Arms Export Control Act (AECA) and that would be controlled under the EAR once the Congressional notification requirements and corresponding amendments to the International Traffic in Arms Regulations (ITAR) and its USML and the EAR and its Commerce Control List (CCL) are completed.
In addition, the proposed changes would:
Transfer an initial tranche of items from USML Category VII (Tanks and Military Vehicles) to the CCL
Amend the EAR to establish a process by which certain items moving from the USML to the CCL would be made eligible for License Exception Strategic Trade Authorization (STA)
Create EAR amendments related to movement of USML items to the CCL, such as new definitions of relevant terms, including "specially designed," "end items," "parts" and "components"
Establish a new holding Export Control Classification Number (ECCN) in which items that warrant a significant level of control, but are not otherwise classified on the CCL, may be temporarily placed
 
This article is part of Space Watch: August 2011 (Volume: 10, Issue: 8).
---
Posted in Report from Washington, D.C.