Report from Washington, D.C.
---
What's Next for U.S. Planetary Science?
Written by: developer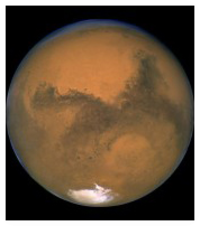 In mid-November, the House Science, Space, and Technology Subcommittee on Space and Aeronautics held a hearing on Exploring Mars and Beyond: What's Next for U.S. Planetary Science. Subcommittee Chairman Rep. Steven Palazzo, R-Miss., called the Mars Sample Return Mission a "very expensive undertaking" and suggested an "obvious option would be to engage with the European Space Agency (ESA) on a collaborative mission." He then said "the subcommittee needs to find out what is holding up NASA's plans to move forward with ESA." Ranking Member of the Subcommittee Rep. Donna Edwards, D-Md., said she agreed.
Witness Dr. Jim Green, director, Planetary Science Division, NASA, said that NASA is committed to National Academy of Sciences planetary decadal survey in planning its future planetary science programs.
Dr. Steve Squyres, Goldwin Smith Professor of Astronomy, Cornell University, also a witness, added that NASA has followed the NRC recommendations closely except for "implementation of large Flagship mission." Squyres added that NASA was waiting for the administration to commit to the program," which it has yet to do. (Note: Squyres will be a panelist at the Space Foundation's 28th National Space Symposium next April in Colorado Springs, Colo.)
Pictured: Mars photographed by the Hubble Space Telescope

This article is part of Space Watch: December 2011 (Volume: 10, Issue: 12).
---
Posted in Report from Washington, D.C.