Public Policy and Government Affairs
---
U.S. to Help Develop Space Code of Conduct
Written by: developer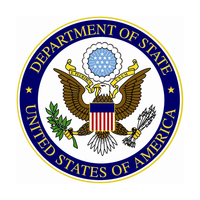 According to U.S. Secretary of State Hillary Clinton, the United States will join Europe and other nations in developing an International Code of Conduct for Space Operations. The State Department issued a one-page supplementary document in January explaining the need for an International Code of Conduct.
The document states:
Space is vital to protecting U.S. economic prosperity and the national security interests of the United States, its allies, and its partners.
The European Union's draft Code of Conduct is a good foundation for developing voluntary and pragmatic transparency and confidence-building measures to help prevent mishaps, misperceptions, and mistrust in space.
In response to the challenges of space being congested, contested and competitive, the United States will work with the European Union and space-faring nations to develop and advance an International Code of Conduct for Outer Space Activities.
To read the State Department's document in its entirety, click here.
This article is part of Space Watch: February 2012 (Volume: 11, Issue: 2).
---
Posted in Public Policy and Government Affairs